SOSS – Save Our School Sports – Set for Saturday, August 17
Special Celebrity Guest – Jenilee Harrison
Sedona AZ (August 7, 2013) – When several parents became aware that some of the school programs in Sedona, Arizona were being cut due to a loss of a million dollars over the next two years in the district, they immediately went to work to save the sports programs. The tax money that funded these programs lost the allocation. Therefore, locals are raising money to save these programs: the girl's freshman volleyball team, the entire cross country team, the sports performance class, and the Red Rock Youth football program.
Spearheaded by "A Day in the West" and "Red Rock Western Jeeps" owner John Bradshaw, "The Rocks TV Series" Producer Summer Helene and organizers Lori Saczalski and Rene Russell, the group hopes to net $30,000 from the SOSS event.
To be held at Sedona Elk's Lodge Airport Road, the evening will begin at 6 pm featuring cocktails (no-host bar), a 7 pm dinner buffet, live and silent auctions, live entertainment and guest celebrity and actress and former star of Three's Company Jenilee Harrison. The public is invited and the cost is $100 per person ($75 is tax deductible). Checks should be made to Red Rock Youth Football.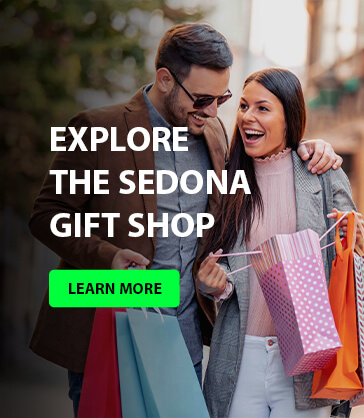 Celebrity guest Jenilee Harrison is possibly best known for her role as the replacement blonde roommate Cindy Snow on the hit sitcom Three's Company, between 1980 and 1982. She went on to play Jamie Ewing on Dallas from 1984 to 1986. In addition, Harrison played a reluctant prostitute in the movie Tank alongside James Garner and C. Thomas Howell. She also guest-starred on That '70s Show in 1999. Before breaking into show business, Harrison was a cheerleader from 1978 – 1980 for the Los Angeles Rams.
Tickets to SOSS can be purchased at Snap Fitness, 2081 W. State Route 89A, Sedona; Sedona Chamber of Commerce offices, 45 Sunset Dr., Sedona; Red Rock High School office, 995 Upper Red Rock Loop Rd., Sedona; and Bashas, 160 Coffee Pot DR., Sedona. More information is available at 928.300.3217.
This event is generously sponsored by: John Bradshaw, A Day in the West, Red Rock Western Jeep Tours, First Choice Jeep Ventures, Arizona Tourism Center and Producer Summer Helene and The Rocks TV Series.