By Zach Richardson
"Back to School Night" at the high school last Tuesday had a huge turnout with great positive energy. Let's focus our excitement of this new school year on bringing our community and school district together.
"Back to School Night" included parents meeting their children's teachers. Our daughter has been waiting over 10 years to take Ms. Goldsmith's
AP Literature class, which is one of the most rigorous classes at the high school. As we enthusiastically listened to Ms. Goldsmith discuss class curriculum, she pointed to the books the class would be reading and were startled as to their condition. They were so old that they must have been from Shakespeare's original printing. The state's lack of funding for books and supplies has been an ever increasing issue and this is just another casualty of the situation.
Ms. Goldsmith's course is hard enough for the students, without having the challenge of dealing with issues such as books falling apart, having to share books, or not have them at all. The class obviously needed funding for new books. As a result, I approached ten friends to donate $50 each and received twelve $50 checks ($600.00) that were given to Ms. Goldsmith last Friday.
It is again obvious that our community supports education. We just need to get our focus moving in a positive direction as a community so we can work together to deal with the attacks on public education by the politicians in Phoenix. In the past 8 years, state education budgets have been cut over 35% according to AASBO, the largest cut in the country. In order for us to deal with these attacks, we need to change our educational paradigm in Sedona that has been in place for over 22 years. To accomplish this task, hard decisions will have to be made and we will not all agree on what needs to be done, though all is not gloom and doom. Below are some recent positive news worthy items you might have missed.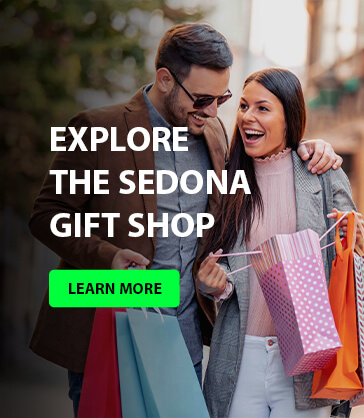 After years of preparation, the district completed AdvancedED Accreditation Process, only 18 districts out of 220+ in Arizona to have accomplished this accreditation – Thank you high school librarian Elaine Vail.
Eighty Five SRRHS students took 113 Advanced Placement exams which included English Literature, Calculus, Spanish Language, Environmental Science and U.S. History. Average Sedona student scores on these exams exceeded Arizona, National and even Global averages for these subjects – Thank you Mr. Karuzas and his great staff.
The district hired fantastic new staff this year all of which should have profiles published. Just to highlight two new district administrators whose direct costs are less than the administrative personnel they replaced. But more importantly, they will increase instructional support to our teachers that will improve students academically and save tens if not hundreds of thousands of dollars indirectly through teacher recruiting, training and retention.
Newly hired, Mark Cunningham, former Yuma elementary school principal with a Masters in Education Leadership from NAU, will be the Education Specialist who will primarily be responsible for integration and continuity of district curriculum and formulation of analytical data. He will also handle various other district administrative tasks.
Newly hired, Michael Remus, former Director of Special Education at the Deer Valley Unified School District (over 34,000 students) with a Masters in Special Education. Mr. Remus' resume is so extensive that I will email it to anyone who has the time to read it. He is arguably one of the leading authorities on Special Education in the state and consults around the country.
The West Sedona School Principal selection committee of 7 women and 2 men comprised of district staff, community members, and school board member Karen McClelland unanimously recommended Scott Keller to be the new principal from an internal and external candidate pool of 20 applicants.
U.S. News and World Report recognized SRRHS as Best High Schools (National Ranking) and as the #18th best high school in Arizona (no high school north of Scottsdale is in top 50 other than SRRHS).
Let's rally our community around our school district with its positive accomplishments and educate ourselves with help of the local media as to the political issues in Phoenix that plague education today. The school district can only react to budget cuts, as voters we can do something about them.
Thank you to Goldsmith Class Books donors:
Sedona International Film Festival, Bonnie and Sheldon Golub, John D. Miller, Janet and Scott Jablow, , Patty and Roy Juda, Marc Sterling and Tommy Stovall , Carolyn and John Martinez, Felicia Blasdel, Jerrilyn Parker, Deborah and Brian Myers, Rhonda Auberle
I am writing this letter as my own personal observation and in no way does it express the views of the school board.