The Sight Still Burns In My Soul
By Barbara Mayer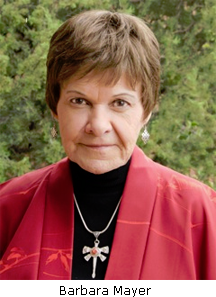 Today please allow a very personal sharing.
I was just looking forward to eighth grade graduation when a friend came to my home in Cicero, Illinois saying something was happening a few blocks away. We rode our bikes together to a scene which has never stopped burning in my soul.
A very large crowd of angry, shouting people had gathered in front of an apartment house. Some men with axes had broken into a second floor unit and shattered the front windows — only to allow them to throw pieces of furniture they had chopped up out those windows to the cheering people below.
I stood at the edge of that crowd in disbelief. I had never seen hatred so powerful and so violent before, and my young mind fought to comprehend what I was actually witnessing. Yet the rage of hatred continued until I saw them bring a small spinet piano to those broken windows — so others could watch them destroying it.
My memory still held the sight of men taking our family piano away after my father had died very suddenly – and the awful pain etched on my mother's face as those men took the piano she so loved away from our lives — just because we needed the money.
And now these angry men were chopping up some new family's piano! Their raging hatred overwhelmed me as my very raw emotions began to tumble. How could anyone hate so much? What could make anyone so full of violence they had to destroy something which was meant only for beauty?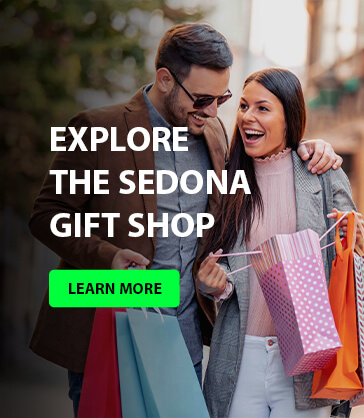 Only later I was told that apartment had been leased by a young African American medical worker who had been hired by our local hospital. He, his wife and two daughters had sent their furniture ahead of them, and they were scheduled to move in the following week.
Instead of bringing his healing knowledge to the people in my home town, however, now such unspeakable hatred would force this man to leave the site of such personal pain to relocate in other places where acceptance and love still prevailed.
I had personally witnessed the ugly racism that would become the famous Cicero Race Riot of 1951. I had seen first hand the scourge of hatred, and that day I learned that lesson very well. Yet today, over 60 years later, my heart and my television are filled once again with the anguish and pain ugly racism inflicts on our precious country which still dares to call itself "these United States".
Thanks to a group of very special citizens, Sedona is now officially known as a City of Peace throughout the world. May all of us Sedonans now carry the Energy of Loving Togetherness as people of One God in our hearts, our language, our attitudes and our actions.
In the 1960's Bob Dylan wrote, "How many deaths will it take till we know that too many people have died?" That answer must stop blowing in the wind – and instead take root in the depths of our hearts. The martyrs of Charleston are showing us the way with their own precious lives. Now let us carry the Energy of Loving Unity forward. Love is the only answer.
Rev. Barbara Mayer is a poet, author and facilitator who shares the Spirit in Sedona, Arizona.