A week-long journey of sharing and growth
by Barbara Mayer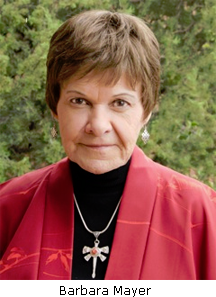 Something very special happened in the first week of February, and the reverberations are still being felt by many who attended the events of Sedona's first annual World Peace Dance Celebration.
Beginning with a stirring yet practical speech on Sunday by non-violence activist John Dear, the week moved into a treasure trove of 22 workshops, all donated by volunteer Sedona artists, facilitators and experts in many fields from personal growth to spiritual enlightenment. As each workshop was presented, a very flexible community of attendees began gathering at different workshop events – and as the week progressed so did the very tangible sharing of peace, understanding, compassion and discovery.
Friday evening brought it all home with the World Peace Dance Performance and Concert as talented dancers and musicians delivered act upon act to emphasize the world's need for peace. An intensely dramatic portrayal of war and its need for ritual healing was powerfully danced by Pash Galbavy, who also conceived and choreographed this stunning performance.
"Metamorphosis" was choreographed by Jamie Marie Spears with a highlight performance by Juanita Bosman on high aerial silks, while "Dances of Universal Peace" featured simple circle dances conveying the teachings of various world religions. Sally Gebler also brought her sensitive talent to a dramatic portrayal of the dilemma of having "No Escape". Space does not allow mention of every performance, but the collective power of this evening for peace was actually palpable.
Several of the evening's dances were choreographed by Elaine Hanson, whose idea for a World Peace Dance in Sedona began this whole wonderful week. With Barbara Litrell taking the concept of one evening of dance into an entire week of speakers, workshops, and community gatherings – one at the Amitabha Stupa in west Sedona, the other at the peace bell on the grounds of St. John Vianney Church, the week became a hallmark celebration of peace.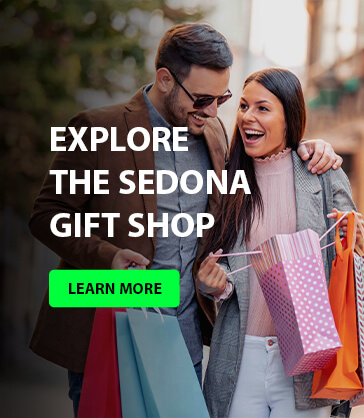 At the evening's intermission Hanson and Litrell were both awarded the first yearly Sedona International City of Peace PeaceMaker Award reserved for people who champion and foster a culture of peace. The award was presented by Judy Maloney and Jane Perini, co-founding members of the Sedona International City of Peace team.
The result? As a designated International City of Peace, Sedona became a leader for other cities to follow. By developing this week-long purpose-filled format of events, Sedona really stands out as a leader in promoting world peace – one person at a time.
From the planners and workers, the dancers and workshop facilitators to those who donated items for the raffles and those who offered their spaces for rehearsals and workshops to happen – to those who attended one or a host of the events, Sedona itself can also be designated a PeaceMaker city, and that is no small achievement.
Beyond politics and religions, beyond individuals and various specialized groups, Peace was the true star of this event, and that is what needs to continue.
Good job, Sedona! Well done!
Barbara Mayer is a poet, author and interfaith/interspiritual minister who lives, writes and shares the Spirit in Sedona, Arizona.