This Sunday – Spirituality Beyond 2012
A sharing with Barbara Mayer
Time is short, but this column today gives notice that on Sunday, Jan. 20, Sedona's Studio Live will host a unique event on Spirituality.
Given to promote the creative talent in Sedona and the Verde Valley with live performance, this Sunday Studio Live will feature four speakers addressing the very creative topic "Spirituality Beyond 2012". These include the well known Chris Spheeris, former Buddhist nun and noted artist Sherab "Shey" Khandro, well known Sedona resident Paul Friedman and myself. Each of us will address the topic from our own perspective and life-long learning.
I will start the program at 9:00 am this Sunday with a look at how the Shift now occurring is affecting religion and spiritual development as we move forward into a new way of being on the planet. In the morning's second talk Chris will address some of the topics on personal development in spirit and life which he uses in his workshops. After lunch Sherab Khandro will present a view of spirituality through creativity and ending the afternoon, Paul Friedman will discuss time and how we can use it to our advantage on the road to our own personal and spiritual development.
There is a cost of $25 with some of the day's proceeds going to help the outstanding work of Verde Valley Caregivers, whose volunteers and great staff help over 1600 seniors and others to stay in their own homes but who sometimes need a little help.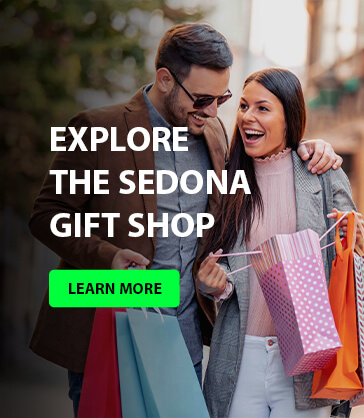 As we move into 2013 with new hope and yet with many problems facing our country, our city and ourselves, I feel this unique venture into exploring spirituality right here in Sedona – where so many people come because of the spiritual connections here – is extremely apropos. My own first visit to Sedona was to attend a woman's retreat – and I came back again and again, actually writing my book, Beyond Religion – out in the Boynton Canyon area and in other spots where Sedona has opened her heart and the land has opened her beautiful soul to me.
I encourage you to consider attending each of these four talks this Sunday. On a day of football playoffs, I know, you may actually come out the real winner!
Give it a thought. See the article in Kudos and give Studio Live a visit.
Barbara Mayer is an InterFaith/InterSpiritual minister, author, teacher and poet who resides in Sedona, Arizona.