Sedona News – In its ongoing series of featured artists, the Sedona Renegades Artist Group is pleased to welcome Mary Dove as their honored guest artist in July.  She will be exhibiting an engaging selection of her works throughout the month at the Sedona Center for Harmony and Enrichment in Hozho Center.
In addition, the group will be supporting the generous work of the Sedona Community Food Bank and its volunteers and patrons during July.
The public is cordially invited to the venue's First Friday reception on July 7 from 5-7:30 PM, where Ms. Dove will be present to chat about her work and her lifelong love affair with the arts.  In addition, Cathleen Healy-Baiza, Director of the SCFB, will be on hand to fill guests in on the work of the Food Bank, which serves over 150 local families every month.  Donations for the Food Bank are encouraged and will be accepted through July 7; non-perishable foods (canned goods, dry cereal, etc.) as well as monetary contributions are welcomed.
Mary Dove has always had a passion for painting and illustration.  Encouraged by her father, she learned to draw and paint as a child growing up in Texas.  She was also exposed to a wealth of outdoor experiences – with the land, all manner of wildlife, and pets. This enables her to dig deeply into the soul of her subjects.
Mary began college as an Architecture student, which led her to discover her voice as an illustrator.  She ultimately earned Bachelor and Master of Education Degrees from Texas Tech University, focusing on Educational Technology, Art Education, Fine Art, and Special Education.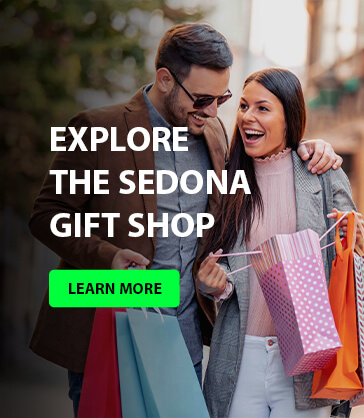 She has served as an illustrator, communicator, photographer, art teacher, and media consultant.  She consequently has a highly refined eye for detail and structure, and she blends this with a strong sense of design plus an intangible ability to capture the essence of the things and places she chooses to depict.
Her works – including watercolors, oil pastels, oils, acrylics, and mixed media as well as drawings in pencil, charcoal pencil, conté chalk, and pen and ink – have been shown widely across the US.  Over the last couple decades she has earned a nearly endless list of awards and accolades in prominent juried shows and exhibits.
Sedona Center for Harmony & Enrichment is a welcoming rental space for practitioners, artists, and event creators.  In addition to the Renegades art exhibit, it hosts sessions, classes, and lectures in a wide range of healing disciplines.  For information on renting this space, contact Tatia Fick at (928) 554-1951 or visit www.SedonaCHE.com .
The Sedona Renegades Artist Group is well known for organizing exhibits in Sedona venues and has been in residence at SCHE since last year.  Led by Jim Peterson, Carol Gandolfo, and Karen O'Donnell, the group features an outstanding guest artist each month plus many fine works by its distinguished member artists.
The Renegades include Jodie Ball, Betty Dion, Carol Gandolfo, Rick Gandolfo, Kerani Marie, Karen O'Donnell, Jim Peterson, Rafael Ramos, and Sylvia Strobel.  The exhibit can be viewed in the heart of gallery row on the upper level of Hozho Center, 431 State Route 179, Suite A6, Sedona, AZ 86336.  For more information, contact Jim Peterson at 602-828-7407 or Tatia Fick at (928) 554-1951.