By Anne Marie Mackler, Development Director 
Sedona AZ (March 27, 2020) – The COVID-19 situation may have temporarily closed our doors at White Bear Road and in the Village at Bell Rock Plaza, but we're still offering a tremendous slate of online services including access to our robust digital collection. And it certainly can't stop you from participating in our annual Read Around Sedona initiative!
It's our fourth annual Read Around Sedona, and we're excited to feature Dragonfly's Question by local sustainability leader and author Darcy Hitchcock. This initiative invites the community to collectively read the same book, and Hitchcock's novella is a perfect choice for this goal. It's also perfect for Earth Month as the book looks closely at sustainability.
The novella tells the story of a father and daughter who have opposing views on sustainability, and their discussions make the topic more approachable than it often seems. Hitchcock is the author of 10 nonfiction books on sustainability, but she loved writing Dragonfly's Question, her first work of fiction. "The muse hijacked me to write this novella," she said.
If you haven't checked out Dragonfly's Question, Hitchcock's book is available for .99 cents on Kindle through Amazon.com, and the paperback is available for $9.95, plus shipping, at Lulu.com. The proceeds from your purchase will be donated back to the Library.
Hitchcock is scheduled to read and discuss her book on Tuesday, April 28, at 10:30 a.m. in the community room. If our doors are not yet open, we hope to host an online forum with the author. Either way, the discussion will be informative and heartfelt, focusing on the story, the issues, and how fiction can be pivotal in community change. Stay tuned for details.
A special Read Around Sedona program is planned for Earth Day, April 22, from 11 a.m. to 3:30 p.m. at the Library with Master Gardeners from the University of Arizona Cooperative Extension in Yavapai County. We will re-schedule this fun day if we have not yet resumed normal programming at the scheduled time.
To learn about what else your Library continues to offer please see the list below. Digital options are vast. Visit our website at sedonalibrary.org.  If you have questions about our services please email reference@sedonalibrary.org.
You can access Sedona Public Library's digital collections from your e-reader, smartphone or computer. Borrow ebooks, audiobooks, and digital magazines for FREE. All you need is your Library card and PIN.
LIBBY AND OVERDRIVE
OverDrive provides thousands of ebooks and downloadable audiobooks. The Libby app is the easiest way to access OverDrive. It's available for Android, iOS, and Windows 10.
KANOPY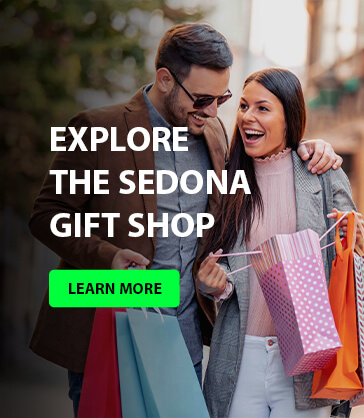 The online streaming service Kanopy (and Kanopy Kids) is offering unlimited access to select films for 30 days starting March 16. Enjoy a selection of over 30,000 films, including new releases, independent and international cinema, classic movies, and documentaries.
TUMBLEBOOKS FOR KIDS
TumbleBooks are talking picture and chapter books which teach kids the joy of reading in a format they'll love. Graphic novels, videos, games and puzzles included!
RBDIGITAL MAGAZINES AND BOOKS
RBdigital brings you digital versions of over 130 popular and specialty magazines to read on almost any device.
FOR TEENS
We have plenty of online things to do and places to go for teens. From homework help in numerous topics to comics and anime sites, as well as music and sports sites.
ONLINE TOOLS AND DATABASES
Many informational databases can be found at sedonalibrary.org/tools–databases.html.  You'll just need to enter your zip code for access to most of them.
Please visit our website often, where we will keep you posted with digital opportunities, updates, and other news. In the meantime, get a copy of Dragonfly's Question, enjoy our services online, and continue to support the Library you love.