Sedona AZ (June 21, 2013) – At the June 18 annual meeting of the Sedona Public Library (SPL) Board of Trustees, four new members were elected and one Trustee returned after a hiatus – each to begin three year terms. As a private, non-profit organization that provides the services of a public library through contracts with local government, the volunteer Board of Trustees is responsible for administering the affairs of the Library.
Since it is a governing Board, the following are some of the more important duties which the Board executes: 1) Make and enforce all policies, rules, regulations and bylaws necessary for the administration and government of the SPL and all Library property. 2) Exercise and administer any trust declared or created for the Library. 3) Employ a Library Director, determine compensation, and empower the Director to administer the policies of the Board of Trustees. 4) Authorize the sale or purchase of books, journals, publications, real estate, equipment or other property or services of the Library and to pay for same. 5) Accept or reject donations to the Library.
The FY2014 Board is pleased to welcome new members Gwen Hanna, Paul Schwartz, David Simmer, and James W. Williams, Jr. plus returning Trustee Roger Shlonsky. Also serving on the Board this year are President Pat Jansen, Past President Anne Uruburu, Treasurer Abbie Denton Lander, Secretary Kathleen Klitzke, and Trustees Jan Aranoff, Harvey Bershader, Carolyn Daugherty, Cliff Hamilton and Laura Lawrie.
Gwen Hanna is "very pleased to be selected as one of the Board of Trustees for the Sedona Public Library." Since leaving a corporate role and going into semi-retirement, she has been looking for ways to support this wonderful community and become a more active citizen. She feels very fortunate to have had the privilege of being elected onto the VOCA Board, and now, the Sedona Public Library Board of Trustees. Her professional background was in organizational development, executive coaching, team/employee development, and Human Resources. She hopes to utilize those skills to further the mission and goals of the Sedona Public Library.
On a more personal note, Gwen has a special attachment for libraries that comes from the days of growing up. Her father was in the Air Force and the family didn't stay in one place long enough to make friends and build a home base. Each country they lived in was yet another strange and unfamiliar place she had to get to know. The one thing Gwen could always count on was a library. Being a consummate learner, she loved to read and the library became her second home. Her first real part-time job was working for the library systems in the greater San Jose, California area. There she met her first mentors, the librarians who gave her lessons on work-ethics, being responsible, and serving the public. " It feels as though I've come full-circle, being able to contribute now to the system that gave me so much as I was growing up", said Gwen.
Paul Schwartz had the good fortune to have spent his lifetime surrounded by books. He grew up in Brooklyn, in the poor but proud East New York neighborhood, a place populated by second-generation Americans who loved the printed word. Paul got his first library card when he was ten. The library was a one-room storefront. He spent any afternoon that was not of play-outside quality in that place. After college and graduate school, Paul took his first job in the publishing business, working as an editor for three major science publishers in New York and London before switching to the book-production side of the business. He and his wife started their own book production company in 1977, and worked together at it until her death in 2007. Over those years, Paul personally shepherded over 2000 books into print.
So you see, books and the libraries that house them are the love of his life. As an SPL Board Member, Paul hopes to use his publishing skills to help the library spread the printed word throughout our community.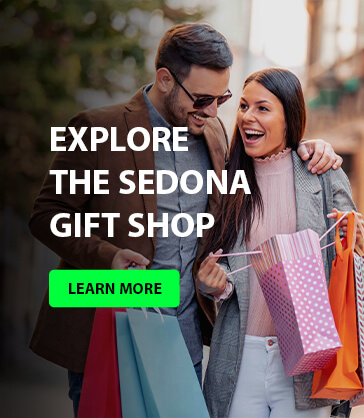 Roger Shlonsky has rejoined the Board of Trustees, earlier serving the Board for four years through 2011 as treasurer. His new interests will be more centered on the future of the library and its strategic growth and fundraising.
Roger is a retired "Big Four" accounting firm partner ("KPMG Peat Marwick") and a twelve year Sedona resident. The move to Sedona was influenced in part by existence of the Sedona Public Library. A CPA, he holds CPA certificates from California, Maryland and Illinois and is a long term member of the state CPA societies of those states as well as Arizona, and of the American Institute of CPAs. Prior to his more recent full retirement, his practice was continually both national and international in scope. His clients and practice have included large charitable foundations, not for profit entities and trusts. While Roger and his wife Renee's principal home is in Sedona, they also maintain a home in Indian Wells, California both of which are full of books!
David Simmer says, "As a child I lived just a block from the library on Main Street in a small town in Nebraska. My earliest remembrances were the joy of racing home with the fantasies and imaginings tucked between the covers of a book. My older sister would read them to me over and over. Years later I was back in the library — buried in the stacks of the library of Boston University School of Law. While it served as a foundation for what became a long career in personal financial counseling, it represented a very different library experience."
Since arriving in Sedona two and half years ago, David has been deeply involved in the Rotary Club of Sedona's efforts to improve early childhood literacy via the Imagination Library. This has given him an opportunity to see firsthand the wonderful work at SPL and collaborate with the Library to encourage literacy among the youngest in our community. With his SPL Board appointment, David is looking forward to expanding these efforts and supporting and enhancing library programs throughout our community.
James W. Williams, Jr. is currently a Mathematics Instructor at the Verde Valley School. He lives in the Village of Oak Creek (VOC) with his fabulous wife Jackie and three wonderful children, Elizabeth who has just finished her second year at Columbia University, James III, who is entering his junior year at Verde Valley School, and Carl who is going to be a 7th grader at Big Park School in the VOC plus their miniature poodle, Ginger.
The Williams family moved to Sedona two years ago. Jim chose to live here mainly because Sedona is such a wonderful place. He spends a lot of time at schools in the area refereeing basketball with the AIA and coaching basketball at Verde Valley School. He is looking forward to having a bigger part in community activities through his new role as a Trustee at SPL.