By Pat Jansen, President, Sedona Public Library Board of Trustees
Sedona AZ (June 20, 2014) – At the June 17, 2014, annual meeting of the Sedona Public Library (SPL) Board of Trustees, four new members were welcomed to the Board—each to begin a three-year term.  The volunteer Board of Trustees is responsible for administering the affairs of the Library, a private, non-profit organization that provides the services of a public library through contracts with local government.
The following are some of the important duties that the Board executes:  1) Make and enforce all policies, rules, regulations, and bylaws necessary to administer and govern the SPL and all Library property.  2) Exercise and administer any trust declared or created for the Library.  3) Employ a Library Director, determine compensation, and empower the Director to administer the policies of the Board.  4) Authorize the sale or purchase of books, journals, publications, real estate, equipment, or other property or services of the Library.  5) Accept or reject donations to the Library.
The FY2015 Board is pleased to welcome new members Steve Hunt, Stephen Schwartz, Eileen Sedacca, and Christina Tucker. Continuing their service on the Board this year are President Pat Jansen, Past President Anne Uruburu, Treasurer Abbie Denton Lander, Secretary Susan Sagahon, and Trustees Harvey Bershader, Cliff Hamilton, Gwen Hanna, Laura Lawrie, Paul Schwartz, and David Simmer.  Regretfully, James Williams is leaving the Board after serving for one year.  He is pursuing another opportunity in Boston. We thank him very much for his service to the Library and wish him well in his future endeavors. 
Each of the new Trustees was asked to submit biographical information and to explain the reasons they volunteered to serve on the SPL Board. 
Steve Hunt was born and raised on a large farm/cattle operation near Scottsbluff, a small rural town in the western panhandle of Nebraska. This formative experience instilled a strong independent work ethic that continues to this day. After graduating from Doane College with a BA in business administration/economics, he received an MBA from the University of Nebraska.
Most of the first half of Steve's business career was in various senior financial positions with GE and GE Capital. The latter half of his career involved CFO positions in a series of start-up, turnaround, and LBO businesses backed by private equity funds. After coming to Sedona in 2006, Steve obtained his broker's license and co-founded a real estate firm where he remains active. Throughout his business career, Steve served on various corporate boards, both domestically and internationally, as well as several HOA boards. Steve stated that he is "pleased to be selected to join the SPL Board and looks forward to the opportunity to help make a difference for the Library and the Sedona community."
Eileen Sedacca has recently been involved in the non-profit environment as Field Operations Manager with the diabetes research organization JDRF. As a member of the development support staff, Eileen helped create a new program for administrative management in field locations, trained new staff, and provided the required assistance for improvement of internal audit controls. Eileen has participated in many endurance events, raising money for non-profit organizations to aid in the growth of valuable research dollars.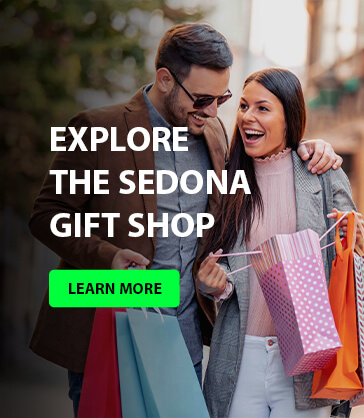 Eileen's mother was an avid reader, instilling her love of books in all of her children, and her father sold books to university and research libraries for 40 years. Eileen stated: "Libraries have always been a big part of my life, and I am excited to be a part of the Board of Trustees, bringing my personal and professional experiences to benefit the Library."
In explaining her interest in joining the Board, Christina Tucker stated: "I have always been motivated by a desire to act as a conduit for educational opportunities and information that would open up the world for people with a thirst for learning." Christina worked at a land-grant university, and she also has extensive experience conducting programs for other audience ages and demographics.  She has found that providing positive public information through a variety of media and forums about topics such as water quality protection has been very gratifying.  
Recently, Christina taught a writing class, The Passionate Writer, at OLLI to assist writers in finding their voice.  Christina adds, "I am active with the Oak Creek Watershed Council in my capacity as lead writer/editor for a 160-page book, soon to be published.  I have also been a city and county planner, housing commissioner, a silversmith, and a published poet."
Stephen Schwartz spent his first 35 years on the East Coast and has been a Sedona resident since 1993.  He has been practicing law since 1981 and has served on or been of counsel to numerous boards.  Stephen is one of the four founders of the import store Mexidona.  Stephen includes on his list of interests: seeing the dignity in every person, hiking with his dogs, meditating in the red rocks, sailing, diving and experiencing different cultures. 
In stating his reasons for wanting to join the Board, Stephen emphasized the important role of libraries: "The convergence of information and media technologies offers libraries an opportunity to be much more than guardians of the word. Libraries can now become the vibrant core of communities having the ability to project all types of information to their patrons and serve as platforms through which communities can address needs such as job training, health, or education. Libraries can provide the forum through which public discourse takes place." 
The Board welcomes our new Trustees and looks forward to an exciting and productive year at the Sedona Public Library.
Sedona Public Library is a private, 501(c)(3) non-profit corporation, supported by donations and grants. Your tax-deductible donation may be sent to: Sedona Public Library, 3250 White Bear Road, Sedona, AZ 86336.