Library Events:
Sunday, June 15, 3 to 5 p.m. Louis Landon in Concert, sponsored by Friends of Sedona Library. Landon is a Steinway Artist, whose piano music is relaxing, peaceful, therapeutic, joyous, calming, spiritual and meditative. He plays neo-classical, new age, and jazz music.
Wednesday, June 18, 1 to 3 p.m. 3D Printer Demo for all ages. Kids and adults will be amazed by this incredible technology. Our demonstration will explain how it works as you watch an object materialize in front of your eyes. Lego and more fun tech will be on hand to explore.

By Cheryl Yeatts, Manager of Sedona Public Library in the Village
Sedona AZ (June 13, 2014) – As most of you know, the library is a treasure chest of resources and has something for all members of our community no matter their interest, age, or background.  Personally, what I love about working at the Library is getting to know all the people who come through our doors.  Why are they here today?  What do they need?  I am truly inspired by the many ways we enrich the lives of our community members.
In this article I would like to introduce you to one of our oldest patrons, Mr. Marvin Hinton.  Over the past few years, I have had the pleasure of getting to know Marvin and his wife Barbara.  Marvin is 97 and lives at Sedona Winds Retirement Community with his wife.  Marvin and Barbara spent most of their adult lives in California and later purchased their dream retirement home in Sedona. 
Eventually needing more support, they relocated to a beautiful corner apartment at Sedona Winds.  Marvin is a voracious reader and has recorded all of the books he has read on a reading log that he keeps next to his desk.  This document is now seven pages long with three columns on each page and still growing.
About a year ago, Marvin received a new Kindle from his daughter. With his Kindle, Marvin has thousands of books available at his fingertips.  While Marvin was thankful for this generous gift, he had some problems getting his e-reader to work.  Since Marvin had challenges downloading e-books from the library, he attended a  free e-reader workshop at Sedona Public Library in the Village.   During this workshop he received personalized assistance and learned how to connect his Kindle to the on-line library catalog and how to download free books and magazines.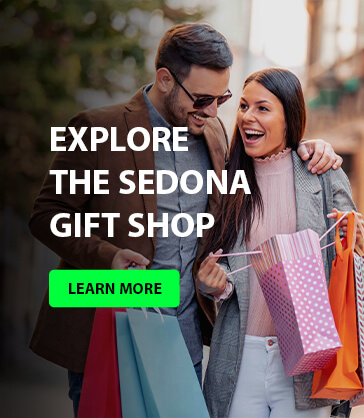 Marvin no longer drives and has limited transportation.  Having online access to the library catalog to place holds on traditional books and to download our free e-books allows him to utilize the many resources of the Library from the comfort of his home.  Marvin still runs into problems once in a while with his Kindle, but he and his wife stop by Sedona Public Library in the Village where volunteers and staff are available to assist.
Marvin is a true inspiration to all.  He reminds us that it is never too late to learn.  Thanks to the free services provided by Sedona Public Library, we have a wealth of information available.
Sedona Public Library has e-readers available for loan, loaded with books in either English or Spanish.  We also offer beginning computer classes and digital learning workshops in both English and Spanish.  For complete details visit our website at www.SedonaLibrary.org or stop by our information desk at either the West Sedona or Village locations.
Sedona Public Library is a 501(c)(3) non-profit corporation. The land on which our beautiful library sits was donated and the library building was constructed with private funds and is entirely debt-free. Donations and grants allow us to continue to offer free services to residents and visitors. Your tax deductible donation may be sent to: Sedona Public Library, 3250 White Bear Road, Sedona, AZ 86336.