Sedona AZ (October 18, 2011) – As part of the ongoing Sedona Public Library in the Village Rotating Artist Series, the Red Rock Quilters and the Northern Arizona Stitchers of the Embroiderers Guild of America will be displaying their artwork at the village location in Tequa Plaza beginning on Tuesday, October 25. Some of their holiday-inspired arts and crafts will be available for purchase through December 17. An artists' reception will be held at the library on Wednesday, November 2 from 4 to 6pm. Quilters in attendance will be happy to share their techniques and inspiration for each piece with you.
On display, you may see holiday quilts for adults and children, table runners, holiday wall hangings, embroidered Christmas tree ornaments, beaded and quilted tree 'skirts' or quilted holiday apparel. A variety of techniques make each piece unique and memorable.
"When we built our second (retirement) home here, the first thing I packed were my holiday quilted wall hangings. Since we plan to spend every holiday here until we can retire, I wanted to carry on the family tradition by hanging cozy quilts. They make our whole family smile" said Debbie Muller, Village resident and long-standing quilter. Debbie will have three pieces in the exhibit.
Focus varies among quilters from functional quilts for home use to exotic works of art made to be displayed, not used. Some of the quilters are self-taught. Some teach formal classes, workshops, and seminars around the state. At their monthly meetings, quilters readily share their knowledge and techniques with each other, enriching their works of art. Call Liz Lansford at 928-282-2745 or email her at elans744@msn.com for information on the Red Rock Quilters monthly meetings.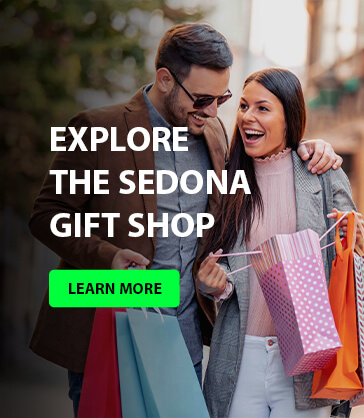 As part of their mission, the Red Rock Quilters donate over 200 quilts and sewn items to local charities each year. Some of last year's recipients included: quilts to Camp Soaring Eagle for seriously ill kids family weekends, lap quilts and colorful walker bags for Sedona Winds Retirement Community residents, pillowcases and baby quilts to Northern Arizona Healthcare System patients at both the Flagstaff and Cottonwood campuses, and scarves for the Clothe-A-Child program at the holiday season.
The Red Rock Quilters art has been on exhibit annually at the spring Arizona Quilters Guild Exhibition in the Phoenix area. For the past two years, a display of quilts has hung in the Sedona City Hall complex. Once a month, the Red Rock Quilters display quilts and work on their projects at the Sedona Historical Society Museum in uptown. Annually from late December through mid-February, a major Quilt Show is hung at the Sedona Public Library attracting visitors from around the state and beyond to our area. This winter's show will feature a Sedona Centennial Quilt created and constructed by over twenty Red Rock Quilters for the Arizona Centennial Celebration kicking off on February 14, 2012 around the state. Come see what all the buzz is about.
The Sedona Public Library offers a myriad of programs for all ages and interests. For information about this or other programs as well as the wide variety of services the library offers, please contact Cheryl Yeatts, Site Manager at 928-284-1603 or check out our website at Sedonalibrary.org/.