"Double Vision: Real and Imaginary Images"
Featured Artist Jim Peterson
Sedona AZ (December 19, 2011) – As part of the ongoing Sedona Public Library in the Village Rotating Artist Series, Jim Peterson will be displaying his artwork at the village location in Tequa Marketplace beginning Tuesday, December 20. The photographic images in this exhibit are rendered on aluminum panels, stretched canvas, or traditional inkjet photographic papers. An Artist's Reception will be held on Wednesday, January 4 from 5 to 7 p.m.
The works Peterson has assembled for this exhibit come from two divergent (but not totally unrelated) visual realities. One of them is the natural world as we see it. It's the objective reality that surrounds us and is directly accessible to any observer – though no two individuals will ever see it quite the same. The other is imaginary, subjective, and internal. The common thread is that all of these images spring from natural scenes and objects. And they all embody an essence – a spirit that emanates from the subject and resounds within the artist.
About his work, Peterson says, "In some cases, my interpretation is fairly literal; it's intended to convey what I actually saw (which is not necessarily what anyone else might see) and how it affected me when I was present and captured the image. In other cases, it's anything but literal. The intent is not to represent what can be explicitly seen or measured, but rather to view the world in an apocryphal light that illuminates things my eye can't record. Ultimately, it makes little difference (to me) whether a work is representational or otherwise. What matters is that it conveys something vital – not just my personal vision of the subject, but more importantly my reflection of the subject's own invisible substance."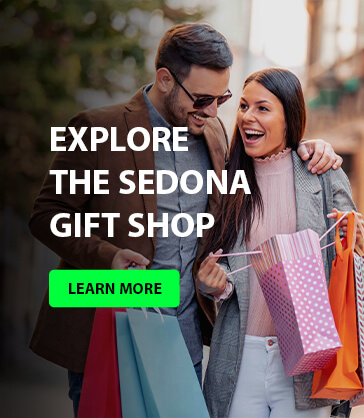 Jim Peterson grew up in northwestern New Mexico, and has lived on both coasts (in California and Delaware) as well as in Illinois, Texas, Missouri, and several places in the West. He earned two degrees (a BA in Music and a PhD in Biochemistry) from the University of Chicago, but after postdoctoral work left the academic world for a long and varied career in telecommunications and computer software. He worked at Bell Labs in Illinois and then at GTE Communication Systems in Phoenix for over two decades, and held positions that ranged from highly technical assignments to planning and management roles.
Upon retirement from that career, he redirected his energy to his lifelong artistic passion by starting a professional photography business. In addition, over the years he has given back to the community by serving as a board member for a total of seven different non-profit organizations. His fine art photography has been featured in several galleries in Phoenix and Sedona, and has been purchased by collectors worldwide.
The Sedona Public Library offers a myriad of programs for all ages and interests. For information about this or other programs as well as the wide variety of services the library offers, please contact Cheryl Yeatts, Site Manager at 928-284-1603 or check out our website at Sedonalibrary.org.