By Virginia Volkman, Director
Sedona AZ (April 3, 2020) – It was a day unlike any other at Sedona Public Library.  Hour after hour, from morning into the evening,  people lined up to check out books, audiobooks, and DVDs—by the bag full, by the box full—as they were preparing to be home for an unknown period.
Without being asked to, they spaced themselves six feet apart, in a somewhat somber, yet festive atmosphere.  Happy to see each other, they parted with a wish to stay well and "hope to see you soon." 
Many patrons passed through the doors on March 18, the last day before the Library closed to help contain the spread of COVID-19, and they expressed their gratitude for that one last chance to stock up.
We're in this together, folks, and the camaraderie and respect for one another shown that day was heartwarming and bittersweet.  Social distancing is necessary and it won't last forever!
Stay home if you can.  If you're one of our health providers, first responders, grocery store workers, or  one of the many others helping us get through this difficult time, thank you!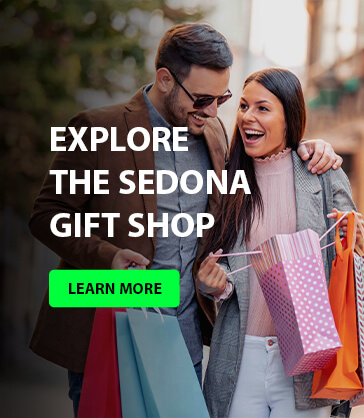 We have extended our closure through at least April 30 and will continue to monitor the changing situation.  Please check our website and Facebook for up-to-date information.
While Sedona Public Library and SPL in the Village are closed:
Please do not worry about due dates — they have been extended and fines will not be charged when items are returned.
Pick-up dates for holds have been extended and your items will be on the shelf for you when we reopen.
You do not need to return materials until we are back in full operation.
Interlibrary loans currently at the Library will be available when we reopen; no new requests are being accepted at this time.
While the Library is closed, you can access digital books, audiobooks, movies, and magazines for free.  Check out our website for our digital collection and other websites to visit during our closure.
We look forward to welcoming you back when the library reopens. In the meantime, keep safe and healthy and visit StoryWalk at Sunset Park for an outdoor reading experience.
Sedona Public Library is a 501 (c) (3) nonprofit organization.   Please support your library for Library Giving Day.  From now through April 23 your gifts will be matched with the generous support of local donors.  The match has reached $30,000!  Visit sedonalibrary.org/donate or send your donation to Sedona Public Library, 3250 White Bear Road, Sedona AZ 86336.  Thank you!