By Virginia Volkman, Library Director
Sedona AZ (July 22, 2016) – I'm thrilled that the Sedona Public Library has received the 2016 Spirt of Sedona Community Collaborator Award from the Arizona Community Foundation of Sedona. This award recognizes the Library's successful work in bringing individuals and groups together to benefit the community.
It's an honor to be acknowledged for our community engagement. Sedona Public Library is the third recipient of this award following the Verde Valley Medical Center in 2014 and the Rotary Club of Sedona in 2015.   We are in good company with these past recipients.
Sedona Public Library, founded in 1958, is a non-profit organization that has made a huge impact on the Sedona region for nearly 60 years. In fact, 200,000 residents and visitors come through the doors of the main library and the Village library each year to create, communicate, and collaborate. Often when people come in to read the news, check out a new bestseller or admire the annual quilt show they see someone they know or make a new friend.
The Library has been likened to the 'family room' for the community. We provide something for everyone, and enhancing the lives of patrons and guests is what we're all about. Let us know if there's a connection we can help you make.
This important award reflects the history of strong partnerships the Library holds with numerous community organizations and professional groups. These partners provide valuable services for the community at the West Sedona location as well as in the Village of Oak Creek. Partners include Northern Arizona Healthcare, Chamber Music Sedona, Veterans History Project, Sedona Winds Retirement Community, Arizona Humanities, Friends of Sedona Library, AARP, Oak Creek Apples Macintosh Users, Consulate of Mexico, and many more.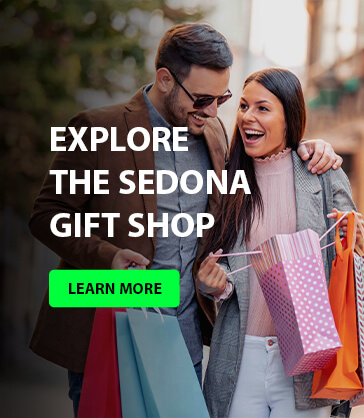 Through the Act One Culture Pass program we collaborate with 19 organizations to offer free admission for two to museums and cultural institutions in Northern Arizona and the Phoenix region.
We sponsored over 800 free library events and gatherings last year including activities specifically for children, youth and families; art, photography, quilt, and weaving exhibits; movie nights and literary readings; legal and computer workshops; as well as music, theater, and comedy events. Additionally, 50 non-profit organizations use the meeting rooms throughout the year.
But even with all the hustle and bustle, the beautiful facilities offer numerous quiet spaces for reading, computer work, or research.
The Library is a shining example of collaboration and owes its success to the continued involvement and commitment of this community, and the passion and dedication of its staff, board and volunteers.
Sedona Public Library is a 501(c)(3) nonprofit organization that relies upon the community to fund its programs and services. SPL is grateful for the support of the City of Sedona, Yavapai and Coconino Counties, Friends of the Library, businesses, foundations, and individuals like you. Please support your public library with a tax-deductible gift by visiting www.sedonalibrary.org.