Ready to Abandon Print Books Anytime Soon?
by Scott Sanicki, Circulation Department Librarian
Upcoming Arizona Humanities Council Program:
August 17:  Christine Reid presents "Fascinating Florence, AZ:  Not Just a Prison Town" on Wednesday, August 17 at 10:30 a.m. at the Sedona Public Library on White Bear Road and 1:30 p.m. at Sedona Winds in the Village of Oak Creek.  This presentation explores the history, characters, and architecture of Florence to reveal what continues to attract people to this off-the-beaten-path Arizona treasure.
Sedona, AZ (August 12 2011) – As a librarian, I'm torn on the subject of electronic books.
In growing numbers, people are turning to digital devices to read books and periodicals. A Pew Research Center survey released in June discovered the number of Americans who own electronic readers (or "e-readers") doubled over the last six months. Each day, more and more Sedona Public Library patrons are coming to the library asking to be shown how to download our collection of e-books to their devices.
Being a member of a profession dedicated to promoting access to information, I am excited to see it available in another form. Whether it's on a page or a screen, I only care that people are reading.
In fact, I have an e-reader myself. It is a luxury to carry a stack of titles with me in a single lightweight gadget. It is also incredibly convenient to have the ability to quickly download a new title from wherever I happen to find myself. By changing a simple setting, I can instantly make any e-book in my personal library easy-to-read large type. I love it.
Anyone who says they'll never read anything but a paper book should search the words "1983 alda atari" on YouTube. Watch the first result and recall the folks saying back then that the personal computer would never replace their typewriter. Change happens.
I am not ready, however, to abandon print books anytime soon—first and foremost because e-reader manufacturers and e-book retailers have not agreed on standards for e-book formats or copyright protection. That's bad news for us consumers. Let's say you purchased the best-selling e-reader of 2010 and bought a few e-books compatible with it. Now you decide to upgrade to this year's highest-rated e-reader. None of your e-books would transfer. You would have to re-purchase them all.
That's called vendor lock-in, and its purpose is to help businesses retain customers by limiting their choices. I prefer the old-fashioned way of cultivating customer loyalty: by offering a great product at a competitive price with excellent customer service.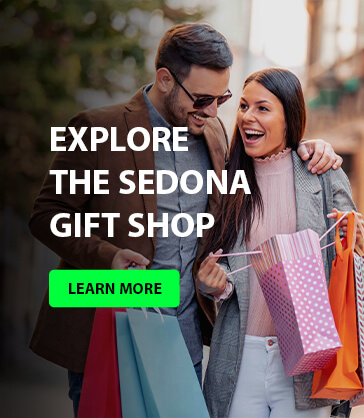 You also don't own an e-book the way you do a print book. You cannot lend it. (I know some retailers claim their e-books can be lent, but read the fine print: only if the publisher allows it, only for 14 days, and only once ever per title.) You cannot sell it. You cannot even give it away.
Ever bought a used book? Well, there's no market for used e-books. Ever donated a book to the library? (Over 90,000 books were donated by Sedona residents to the library last year.) Forget that with e-books. Ever lent a friend a book you just had to share with them? Here's hoping you only have one friend.
The library can offer e-books because we pay vendors who have special agreements with publishers and that agreement allows us to lend the publisher's titles. But we don't own the e-books, we rent them. So if we ever sever our relationship with those vendors, the e-books are all gone.
So why do I still love my e-reader? Because I am aware of initiatives like Project Gutenberg, a non-profit organization dedicated to producing free e-books of public domain titles; of authors like Corey Doctorow, who offer copyright protection–free copies of their work, reasoning that, to a writer, piracy is less of a threat than obscurity; and of tools like Calibre, a free and open-source program capable of converting e-books not restricted by copyright protection to formats suitable for any e-reader.
I hope one day we realize the promise of e-readers and e-books. How amazing to have every book ever written at your fingertips. But for that to happen, consumers—and libraries—have to demand more.
Right now the costs outweigh the benefits. I'll hold onto my book collection, thanks.
After all, the PC didn't kill the typewriter overnight.