By Cheryl L. Yeatts, Manager
Sedona Public Library in the Village
Sedona AZ (June 25, 2020) – We are excited to announce that Sedona Public Library in the Village (SPL-V) has resumed its regular operating hours: 1 to 5 p.m. Tuesday through Friday, and 10 a.m. to 2:00 p.m. on Saturday. You may return materials from Sedona Public Library (and all other libraries in the Yavapai Library Network) in the book drop box available at the Village location.
The book drop is intended for use after hours. When using the book drop box for your returns, it is a good idea to put magazines, CD books, and DVDs in a bag to protect them. Thank you for your assistance in keeping library materials in good condition. Return materials inside when we are open.
To ensure your safety and the safety of our library volunteers and staff, we will continue to restrict access to the building. The browsing collection located inside will not be available. Items can be ordered from any computer with internet access via the Sedona Public Library online catalog and picked up at SPL in the Village. Don't forget to designate your pick-up location as VOC.
When you have been notified that your holds have arrived and you are ready to pick them up, come to the door and give us your name. While it is not necessary to call in advance, it expedites the process if you are picking up several items.  You do not need to call if you are returning items.
Patrons and visitors may use free computers to access the internet. We currently have three computers for public use. Computers are available on a first come first served basis. Masks are required and computer sessions are limited to thirty minutes.
SPL-V has free WiFi available. If you bring your own laptop, you will need to use the WiFi outside. Please see staff for the WiFi password.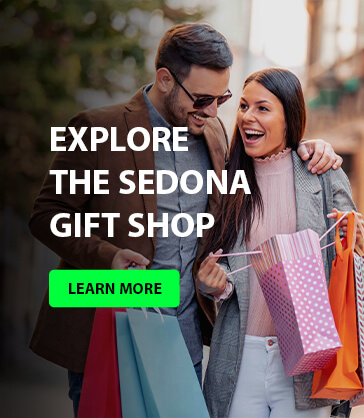 The Village location also offers printing, scanning, and faxing with our self-service Library Document Station. Print and scan documents for 10 cents a page. The cost to fax is $1.00 per page. We do not receive faxes. We also have a self-service copy machine available. Copies are 10 cents per page.
Thanks to our community for continuing to support library services in the Village of Oak Creek during these challenging times. Our library supporters were most generous on Library Giving Day. On April 27, Clark's Market designated Sedona Public Library in the Village as the recipient of their Non-Profit Monday program. Thanks to Dave Miller, Manager, and the employees of Clark's for encouraging shoppers to support the Library. Total receipts exceeded $1,600–all for the Village library!
Without you, we would not be able to offer library services in the Village of Oak Creek. We look forward to seeing you at the Village library soon!
Sedona Public Library in the Village is at Suite 51 A in Bell Rock Plaza. If you need assistance call 928-284-1603 or email voc@sedonalibrary.org.