Celebrating Thanksgiving
By Jan Aranoff, Member of the Board of Trustees
Sedona AZ (November 15, 2011) – Perhaps it's because I grew up in Massachusetts, the site of the first Thanksgiving, that this holiday has always held special meaning for me. After all, I visited Plymouth Rock many times, and even had Thanksgiving dinner at Plymouth Plantation once. Then, too, elementary schools elaborately celebrated this holiday while I was growing up. I guess my affinity for this holiday may also have something to do with the fact that my birthday falls on Thanksgiving Day every so often.
Consequently, what a surprise it was to me, while visiting family back East a few weeks ago, to hear of a controversy in a Somerville (MA) school. The principal at JFK Elementary banned costumes for Halloween and cautioned about celebrating both Columbus Day and Thanksgiving. According to a local newspaper, she blasted Columbus for atrocities and questioned celebrating Thanksgiving.
Thanksgiving! I couldn't imagine why someone would find celebrating a holiday based on giving thanks for a plentiful harvest, for family and for friends offensive, except perhaps, the turkey who unfortunately became the dinner's centerpiece. After returning home to Sedona, I visited our library and began searching out books on this holiday. That search was quite eye-opening.
Our library and the Yavapai Library Network have several interesting books that revisit the Thanksgiving holiday.
Godfrey Hodgson, in his book "A Great and Godly Adventure: The Pilgrims and the Myth of the First Thanksgiving," debunks the myths surrounding this holiday and shows how it is exploited for political, religious and commercial purposes.
Russell Bourne, in "Gods of War, Gods of Peace," details how the new settlers had no problem with forcing Native Americans from their lands in the name of God. It points out some of the tragic failures of early American history.
Catherine O'Neill Grace's little book, "1621: A New Look at Thanksgiving," published by the National Geographic Society (and located in the children's area in Sedona Public Library, but well worth looking at by adults too), contains new scholarship incorporating multiple perspectives. It includes the voices of the Wampanoag people, who lived in New England for thousands of years before the arrival of the Pilgrims.
Regardless of risking political incorrectness, I still plan to celebrate Thanksgiving, albeit with a new understanding.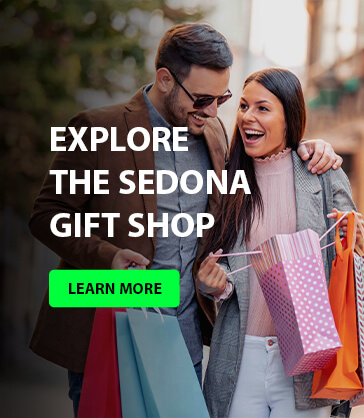 If you're with me, you can find many good cookbooks at the Sedona Public Library that will help you create a memorable feast. They will help you roast, fry or barbecue your turkey; teach you to turn those pumpkins into fritters, bread, and pies; and, of course, make that lump-free gravy.
You might try "Paula Deen Celebrates" or perhaps some great vegetarian recipes found in "The Healthy Hedonistic Holidays" a compilation of multicultural, vegetarian friendly holiday feasts by Myra Kornfeld. Maybe try "Giving Thanks: Thanksgiving Recipes and History from Pilgrims to Pumpkin Pie" by Kathleen Curtin, which contains much more than good holiday recipes. Finally, "The Book of Thanksgiving," by Faust and Sach, offers history, poems, recipes, decorating suggestions, and even trivia for this popular American holiday.
The children's department is rich with material about Thanksgiving. Books dealing with the holiday will be pulled from the shelves and spotlighted on one of the counters. There are too many to mention all, but I enjoyed Judy Cox's "Feast for a Mouse" and Edna Barth's "Turkey, Pilgrims and Indian Corn." Or try "Squanto and the First Thanksgiving" by Eric Metaxas.
There are also DVDs, including "An Old-Fashioned Thanksgiving" and "A Charlie Brown Thanksgiving."
Just want to read a good book with Thanksgiving as the centerpiece? You might consider the Jessica Fletcher Mystery "A Fatal Feast" by Donald Bain.
The library also has craft books that will inspire you to decorate your dining room and table and wow your dinner guests.
However you choose to celebrate this holiday, from the Sedona Public Library, we wish you a healthy and happy Thanksgiving.