Sedona AZ (May 21, 2013) – The biggest, most energetic poetry event to hit Northern Arizona is coming to the Mary D. Fisher Theatre at 7 p.m., Saturday, June 1: the 2013 Sedona Poetry Grand Slam. Tickets are $15, available online at studiolivesedona.com. Proceeds help fund the team's trip to Boston. Additional donations will gladly be accepted. The 2013 slam season and the grand slam is cosponsored by the Sedona Performing Arts Alliance, a 501(c)(3) nonprofit.
The top 12 slam poets from Sedona, Prescott, Flagstaff and Phoenix will compete in three rounds in front five judges randomly selected from the audience who assign numerical value to individual performances.
At the end of the night, the top four poets will represent Sedona at the weeklong National Poetry Slam in Boston and Cambridge, Mass., in August. There, Sedona's four representatives and an alternate will compete against more than 350 of the best performance poets from the United States and Canada. At nationals, poets perform both individual and group poems, creating complex, dynamic performances.
Sedona sent its first slam team to the National Poetry Slam in Charlotte, N.C., last year.
For the last sixth months, poets from all over Arizona have been competing in Sedona, earning points for the Sedona Poetry Grand Slam. Only the top 12 of the nearly 50 competitors made the cut for this invitation-only contest.
Poetry slam is unlike any other poetry event you've ever seen. Slam poetry isn't confusing, enigmatic and esoteric like in a college literature class with rhyme and meter, but an energetic blend of spoken word, theater and performance art.
In each three-minute performance of their original work, poets aim to make audiences laugh, cheer, cry or get chills down their spines. The performers are not permitted to use props, costumes or musical accompaniment, relying instead on their own words and inflections.
Poems range from explosively humorous to deeply personal to wryly political, with styles from hip-hop to narrative storytelling. All types of poetry are welcome. Audience reaction is just as important to a high score as the poetry itself, so the crowd is encouraged to not remain silent, but cheer, boo and engage with the poets' on stage.
The Sedona Poetry Grand Slam competitors:
Joshua Wiss' infectious enthusiasm for life is evident in his energetic performances. A graduate of Northern Arizona University with a degree in creative writing, Wiss was a member of the 2012 Sedona National Poetry Slam Team, performed at every Sedona Poetry Slam this season and is currently ranked No. 1.
Ryan Brown is the former slammaster of the FlagSlam Poetry Slam and a member of the 2009 team which advanced the NPS semi-finals. Brown was member of the 2008, 2009, 2010 and 2012 national teams before earning degree in English from NAU in 2012.
Evan Dissinger is one of the preeminent voices in the Flagstaff poetry scene and a member of the 2012 Sedona team. A skateboard rat in Sedona and Flagstaff, Dissinger is one of the most sincere poets in Arizona with a knack for making conventional experiences sublime.
A poet's poet, Frank O'Brien writes with a profound simplicity. O'Brien won the 2008 and 2009 Flagstaff Grand Slams, and competed for Flagstaff at three national poetry slams from 2008 to 2010 and for Sedona in 2012.
A film student at NAU, Josh Floyd is a passionate performer making his first play for the Sedona slam team.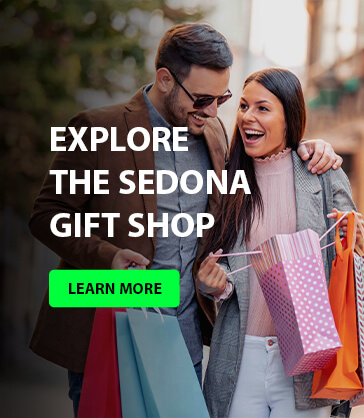 Tyler Sirvinskas, aka Valence, was a member of the 2011 Flagstaff National Poetry Slam team and Grand Slam Champion of the 2012 Sedona Slam Team.
Ashley Swazey is a photographer and poet with a background as a speech and debate competitor and coach at a Glendale Community College.
Author and poet Gary Every is one of Sedona's most prolific writers, who has published more than 1,000 poems, short stories and articles in newspapers, journals, anthologies and six of his own books.
Taylor Hayes is a mathematician and poet whose scientific mind finds unique ways to express scientific and social truisms the through artistic medium of poetry.
Verbal Kensington is the founder and creative director of Necessary Poetry, a poetry collective based in Flagstaff.
Nodalone, aka Shaun Srivastava, is a two-time member of the Flagstaff National Poetry Slam Team who currently competes in the Las Vegas poetry slam scene.
Four poets from the Phoenix slam scene – Lauren Perry, The Klute, Jeremiah Blue and Joy Young – are also eligible for the Sedona Slam Team, pending the results of the Phoenix Grand Slam later in May.
Audience members are encouraged to support their favorite poets from over the season.
The Sedona Poetry Grand Slam will be hosted by Sedona poet and slammaster Christopher Fox Graham, who represented Northern Arizona on the Flagstaff team at six National Poetry Slams between 2001 and 2012 and recently won the 2013 Flagstaff Grand Slam.
The opening calibration poems will be performed members of the Flagstaff and Phoenix National Poetry Slam teams.
For more information about the slam, contact Graham at foxthepoet@yahoo.com.
Founded in Chicago in 1984 by Marc Smith, a former construction worker, poetry slam has become an international artistic sport, with more than 100 major poetry slams in the United States, Canada, Australia and Western Europe.
The Mary D. Fisher Theatre is located at 2030 W. SR 89A, near Coffee Pot Drive in West Sedona. For more information, call (928) 282-2688. For videos from past slams and updates about the grand slam, visit foxthepoet.blogspot.com.
For more information please contact the Sedona Performing Arts Alliance/Studio Live at (928)282-0549. Tickets are available online at www.studiolivesedona.com or at the Studio Live box office located at 215 Coffeepot Drive in West Sedona.