Sedona AZ (August 29, 2018) – Join us for the Sedona Plein Air Festival, a week-long celebration of extraordinary landscapes, world-renowned artists, unique workshops, and wonderful free events from October 13 to 20, 2018. Sedona Arts Center invites you along to be inspired and experience master artists painting in the Shangri-La of the Southwest! Sedona is a sublime and stunningly beautiful environment steeped in art history. Sedona Arts Center dates back 60 years to the founding of Sedona's identity as an 'art colony.' The Festival takes place during the best weather week of the year and is supported by a group of very experienced and enthusiastic staff and volunteers. So come, celebrate creativity with us and enjoy receptions, exhibitions, lectures, and opportunities to collect your next masterpiece at Sedona Plein Air Festival! http:// sedonapleinairfestival.org/
2018 Schedule of Events
Saturday, October 13 , 7 pm Opening Reception
Join us for a special reception, where each artist will exhibit select works from their home terrain—creating a diverse opening to the Festival that represents a variety of media and styles, incorporating studio and plein air work! This is your first chance to meet the artists of the 2018 Festival and see their various styles and talent! Sponsored by Amara Resort
October 13–20 Artists Paint in Sedona Area 
Throughout the week, artists will be integrating new work into the Sedona Arts Center's Special Exhibition Gallery and Theatre Studio. Paintings are available for sale to patrons all week long.
Wednesday, October 17, 10 am Noon Creekside Paint Out at L'Auberge de Sedona
The public is invited to watch artists paint both still and moving water, reflections, sycamores and ducks at this beautiful setting along Oak Creek. Awards and sale immediately following at L'Auberge de Sedona. Public Shuttle provided by Red Rock Magic Trolley from 8:30 a.m.–1:30 p.m. picking up in the Sedona Arts Center lower parking lot and shuttling to and from nearby L'Auberge Resort. Sponsored by L'Auberge de Sedona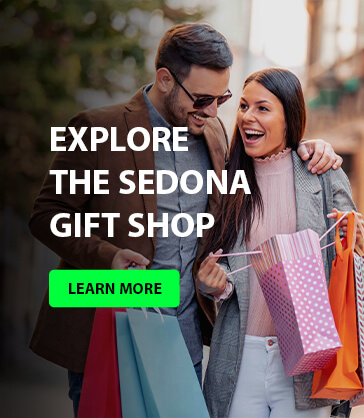 Wednesday, October 17, 7 pm KEYNOTE: Bill Cramer 
Open to the public. This year's judge and Keynote Speaker, Bill Cramer, will give a digital presentation followed by a reception in our Special Exhibition Gallery.
Thursday, October 18, 1–4 p.m. Paint Out at Seven Canyons Resort 
The public is invited to beautiful Seven Canyons to watch artists paint the afternoon and evening light as it carves out the red rock profiles. Artists will explore panoramic vistas from the Clubhouse, driving range, and views from beautiful Rachel's Knoll. Red Rock Magic Trolley will provide shuttle service between all the painting venues. Awards Ceremony and a reception on the event lawn will commence at 4 pm. 
Sponsored by Seven Canyons Resort
October 19, 5 to 8 pm  Plein Air Party and Awards Presentation 
Held at Sedona Arts Center's Special Exhibition Gallery and Theatre Studio in the Historic Art Barn. Fine wine, fine hors d'oeuvres and fine art. This is the big event. Artist's awards are presented throughout the evening recognizing the best work created during the week including Best of Show and merit awards by Festival Judge Bill Cramer, Artist's Choice Award, Collectors Choice by ballot and Sedona Arts Center Awards. Sponsored by Sedona Rouge
October 20, 10am–Noon   Main Street Paint Out
The final paint-out of the festival is held in collaboration with the City of Sedona and is the last chance for visitors and residents to become acquainted with the artists and observe them in action. Artists will paint in Uptown Sedona on 89A from the Arts Center to Pink Jeep Café. Sale and awards at the Arts Center immediately following, then join us for a free cook-out outside the plein air galleries. Final event sales from noon – 2pm.
Sponsored by the City of Sedona