Sedona AZ (May 14, 2014) – Sedona PhotoFest will EDUCATE and INSPIRE photographers of every level for two full days of great programming and presentations on June 5 and 6 from 9:00 a.m. to 5 p.m., at the Sedona Performing Arts Center (SPAC). Presented by the Sedona Arts Center School of the Arts, Sedona PhotoFest includes technical and artistic insights across a wide spectrum of interests from SmartPhoneography to multi-media architectural installations.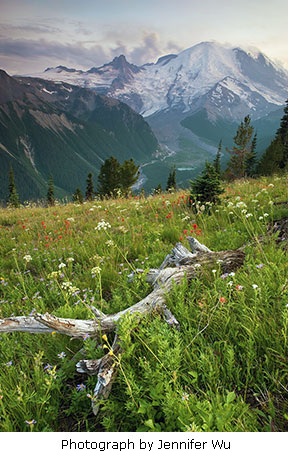 June 5 is a FREE day of exciting presentations sponsored by the City of Sedona, Adobe and Canon. Start the day off with an intimate tour of the Sedona landscape by Larry Lindahl who is known for his book Secret Sedona, now in its eighth edition. Next see the world Through the Eyes of Julieanne Kost. Explore how she combines a passion for photography, a mastery of digital imaging techniques and her degree in psychology to find what she calls "the raw components of visual emotion." Julieanne will be discussing her favorite personal projects including her book, Window Seat: The Art of Digital Photography and Creative Thinking. Learn her creative process and explore the Photoshop techniques that enable her to create her unique photographic illustrations.
Kick off the afternoon with Canon Explorer of Light Jennifer Wu's presentation Nature's Elusive Beauty. Presenting work from world travels that include Iceland, Spain, Tanzania, Burma and more, Jennifer will discuss five key compositional concepts that help transform photographs into works of art. The day finishes with a presentation of work from the Sedona Camera Club that was shot during a special workshop taught by Northern Arizona Univerity instructor Amy Horn. The theme of the workshop Photographing Motion was addressed by shooting a dress rehearsal of the Sedona Chamber Ballet as they prepared for their performance "Restless Elements" which takes place as part of Sedona PhotoFest's ticketed day on June 6. At the end of each day meet all the presenting artist of Sedona PhotoFest in the lobby of the SPAC with presenting vendors including: ROLLIE'S CAMERA, SEDONA PHOTO EXPRESS, SEDONA GICLEE, MACGROUP and SEDONA CAMERA CLUB.
June 6 is another full day of presentations that will stretch your photographic intelligence in areas such as SmartPhoneography, shooting after dark, chasing storms, as well as creating and displaying visual narratives. Whether you shoot with a professional camera or a smartphone, you will learn the best ways to optimize your images through innovative apps and techniques that can be applied to every photographic level.
This ticketed event ($50 day pass) begins with a special presentation on SmartPhoneography by Tony Sweet. The smart phone can be used like a sketchpad for an artist but with the apps available for transforming images on the iPad many artists are finding that this most basic of cameras can drive creativity in new and unexpected directions. Tony Sweet is known for his innovative technical work but also for finding rich and unlikely subject matter in abandoned penitentiaries, factories and junkyards. One of the richest experiences of photography is the way we can capture so much more than we see with the naked eye. Scott Stulberg takes this theme "into the night" with his presentation on Shooting After Dark: Startrails, Cartrails and Painting with Light. Night photography gives the artist another world to work with and frees the photographer to use light to paint the night scene in their own way, revealing the world and its contents more selectively than daytime photography. Scott Stulberg and Tony Sweet are each offering two-day workshops June 7 and 8. Visit SedonaArtsCenter.org for details.
The afternoon session on June 6 becomes a unique multi-media tableau as we explore the potential of photography in various settings. Michael Olbinski, a mild mannered wedding photographer by profession reveals his true colors as a photographic "stormchaser" in his exquisite time-lapse photography of storms, monsoons and dust clouds. These scenes have gone viral on the Internet, have been shown on CNN, have been used in Hollywood action films… and have now inspired a ballet.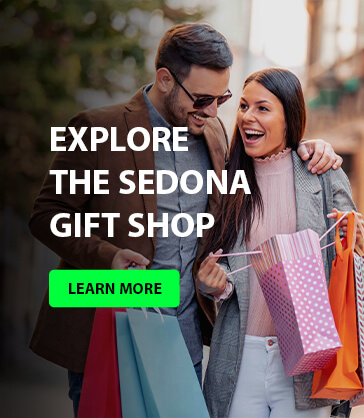 Following Michael's presentation is the premiere production of "Restless Elements," an innovative ballet interpretive dance accompanied by the incredible time-lapse photography of Michael Olbinski. The short piece will be performed by members of The Sedona Chamber Ballet Company, accompanied by local children and guest artists with artistic direction by Tracy Julias, former principal of the Joffrey Ballet and choreographed by world-renowned ballet choreographer Brandon Ragland, the principal dancer of the Louisville Ballet.
The final event of the day at the SPAC is a presentation by Yorgo Alexopoulos, a digital multi-media artist from New York City whose photographs, drawings and graphic forms often become part of his architectural installations. His work has been presented in galleries and museums, and often become permanent architectural features in private, public or corporate settings. His work marries technological innovation with artistic sensibilities to create a unique new form.
The Ballet and Yorgo's presentation are co-presented by the Sedona Culture Collaborative. The Sedona Culture Collaborative aims to profile and encourage the creative potential of collaboration among varying artistic mediums. By planning original events that bridge major cultural festivals, SCC highlights the WOW factor created by fusing and broadening perspectives. From collaborations of dance with new technology in photography, to investigation of visionary exploration of peacemaking, Connecting Earth and Spirit Series of events brings together the artistic and musical communities of Sedona in new and innovative ways. These immersive experiences allow a variety of cultural mediums to endorse and expand each others' capabilities by celebrating our connection to Nature.
As Sedona PhotoFest ends, First Friday begins with live blue grass music and the Sedona Camera Club presents its Second Annual Juried Exhibition in the Special Exhibition Gallery at the Sedona Arts Center. Jennifer Wu will be presenting awards for a first, second and third prize sponsored by Rollies Camera.
For more information, please visit us on the web at SedonaPhotoFest.org.