Sedona AZ (April 5, 2013) – Sedona OLLI (Osher Lifelong Learning Institute) presents "Aging Gracefully," a free, afternoon event with locally well-known speakers on how to thrive in spite of the challenges of aging, and how to acquire and maintain a positive outlook.
OLLI facilitators Andy Spheeris and Anne Crosman will co-host the event on Friday, April 12, 1 – 4 p.m. at the Sedona Public Library. A panel of six experts will discuss how to develop and nurture a healthy level of intimacy, spirituality, sensuality, medical care, and creativity in the senior years. Facilitator Andy Spheeris, at 88 years old, has been described as the "poster child" for aging well. Co-facilitator Anne Crosman is author of the book Young At Heart: Aging Gracefully With Attitude.
Aging is inevitable, but it can be done with intelligence, grace, and a good attitude. The speaker's panel will cover various facets of a leading balanced life while aging, and will answer audience questions.
Debra Jean Smith, speaker, author, and counselor, otherwise known as the sensuality sage, will detail ways to have empowered sensuality well into the 90s. Debra has taught OLLI classes on better sexuality and male-female communication.
The Reverend Bruce Kellogg is an ordained Unity Minister who serves as the spiritual educator, counselor, and minister at Unity Center of the Valley in Cottonwood. He will address the importance of our connection with spirit, for a better and happier mindset.
Dr. Nick Paslidis, Chief Medical Officer at Verde Valley Medical Center (VVMC), will highlight ways to maintain our physical bodies and health for maximum operation.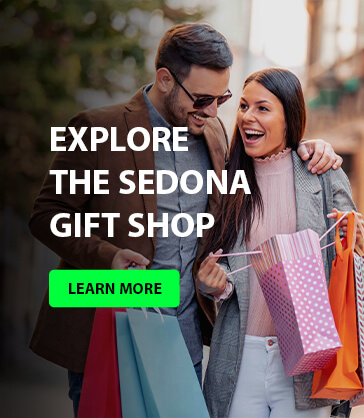 Chris Spheeris, musician and poet, will discuss ways to open up and use creativity to create greater presence, happiness and fulfillment. He conducts workshops on finding the flow of inspiration, creativity, true identity, instinct, vitality and purpose.
Chynba Wu, a hospice worker, will talk about ways to accept the aging process, and let go of the complaints and sadness around it. Chyna has a M.A. in Thanatology, the study of death and dying, and works with people of all ages to improve the quality of their lives.
Cynthia Jenkins, will describe ways in which she has found happiness and fulfillment, while living in a wheelchair.
This event is a sampler event that introduces a longer term program of workshops at the Sedona/Verde OLLI on aging gracefully. Sedona OLLI Coordinator Robin Weeks will describe ways that OLLI helps keep people's minds and lives sharper, happier, and more expansive.
OLLI is a local, volunteer, peer-to-peer, adult education program. This Spring quarter, beginning on April 8th, OLLI is offering over 100 classes and workshops for a nominal fee. For more information about OLLI and its programs or the Aging Gracefully workshop, please call: 928-649-4275