Sedona Lit is a series by Dr. Elizabeth Oakes, an award winning poet and former Shakespeare professor. A Sedonian of three years, she will highlight the literature, written or performed, of Sedona, past and present.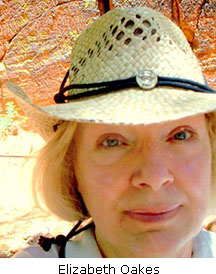 By Elizabeth Oakes
(July 25, 2016)
There seems to be something ancient, even primeval, about the feeling here when the thunder starts to roll. The professional photographers are out in it capturing the water cascading off the rocks, and we, with our camera/phones, record the beauty of the drops hitting our own yard. To preserve and to share seem to be the two main emotions. I've never heard anyone complain that the rain ruined their day!
Last Tuesday and Wednesday, the monsoon returned. Let's hope for more this week. In the meantime, this column is "awash" with more monsoon poems by Sedonians —
Rain dance, first glance,
Tearing my heart in two
Skye west
I have found the best,
Sedona, I'm in love with you
Linda Roemer, Zenprov Member, Playful Dancer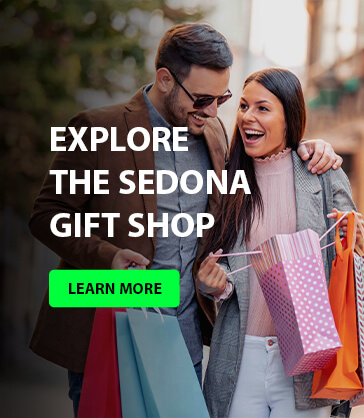 Awake
Branches bent, birds sing
During the hours of most-still before day.
Rain follows, sprinkles first . . .
Birds herald life-green drops.
Kenyon Taylor, Craniosacral Therapist, Designer
Afterwards,
the wrinkled world drip-dries,
and forgets. Earth and sky sigh,
belly to belly. The night
is a drawn shade.
Bill Ward, Writer
Downpour pours down
God tears
Same blessing
Weather
Sedona or India
Margaret Joy Weaver, Healing Visionary, Generous Friend
Thanks to all who participated in this Sedona.Biz Community Party of Monsoon Poetry – Cat Anderson, Janice Carter, Randy Fridley, Mary Heyborne, Shondra Jepperson, Barbara Litrell, Christine Marie, Victoria Nelson, Jan Justice-Oswald, Linda Roemer, Kenyon Taylor, Bill Ward, and Margaret Joy Weaver. Thanks to Rusty Albertson, Susan Pitcairn, and Jim Peterson for their stunning images.
There will be other parties, and you will be invited to share your words. Stay tuned!