Sedona Lit is a series by Dr. Elizabeth Oakes, an award winning poet and former Shakespeare professor. A Sedonian of three years, she will highlight the literature, written or performed, of Sedona, past and present.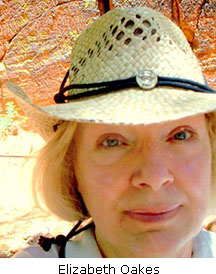 By Elizabeth Oakes
(January 1, 2016)
Gary Every is a shape-shifter!
Most writers have their genre: they write fiction, poetry, or non-fiction. Every does all three: fiction, poetry, and non-fiction. Then he subdivides them. In fiction, he writes both history-based stories and far-out science fiction. Most poets are either slam poets or page poets; he is both. In non-fiction he publishes both as journalist and as nature essayist.
He even does mash-ups with the genres. For instance, he mixes biography and science fiction in The Saint and the Robot about the young Christian saint Thomas Aquinas (who lived 1225 to 1274) and a robot wife. In his accounts of his travels out in the red rocks, collected in Battling the Hydra, he combines Edward Abbey's sublimity with scary tales of giant snakes, charging bears, and the Halloween feast of the javalinas.
Every has not gone unnoticed by those who hand out awards. His short story "Mussolini's Catfish" was nominated for the 2015 Theodore Sturgeon award. His poetry has been nominated for Pushcart Prizes and Charter Oak Awards, and he has been a finalist for the Rhysling Award for year's best science fiction poem four times. Every has won multiple journalism awards, including back-to-back best lifestyle features from the Arizona Newspaper Association for "The Apache Naichee Ceremony" and "Losing Geronimo's Language."
It takes a lot of publications to include all these steampunk hybrids – how about nine books and more than 1500 publications! To keep track, he divides his work into journalism, science fiction, and beatnik, he says, as well as poetry, prose, and fiction. He even has two separate balliwicks: in northern Arizona he's known as a poet, and in southern Arizona as a nature writer.
Off the page, he also has a YouTube channel with his and guests' Pumphouse Poetry and Prose performances, his stories and poetry with his photographs as visuals, videos of friends' performances, and his nature videos. That's where to go to get the full effect of an Every performance.
Even if you've read his books or seen him perform, however, you might not know these:
Every climbs Mt. Humphries on his birthday every year – because he can.
He photographs graffiti and street art and, in doing so, has preserved some that can be called graffiti only in that they are not on a canvas or in a museum. He also has some photos of petroglyphs that have been destroyed, which he believes are the only record of them. So add art historian and archeologist!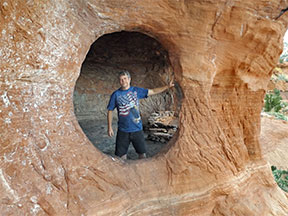 If you look for him on his days off, you'll have to go out hiking, as that's where he almost always is. An outstanding nature photographer, he shares his art on Facebook almost every week. He finds out-of-the- way places, some even without names.
He was a tour guide for Jim Carrey who hired him on a friend's recommendation when the regular tours were too same-size-fits-all for the star.
He's a macho guy who writes about the power and strength of women. See his YouTube video of "Childbirth Warriors," for instance.
He's also a performer with two jazz and poetry bands, The Mighty Minstrels and the Zoot Suit Zebras, with Gary Scott.
He's published internationally, for instance, in several journals based in Ireland. He says his mixture of Native American culture, Sedona lore, and science fiction goes well over there. Something about the Celtic esthetic!
And there's more! I'm not finished – he's the host of the Pumphouse Poetry and Prose Project, which recently finished its fourth season with Alberto Rios, Arizona's poet laureate, as the awards ceremony speaker.
And one more: he facilitates a writing workshop from 4 to 6 p.m. on the first and third Tuesday of each month at the Sedona Library. It's free – anyone can come and bring work to share and to have it (gently but expertly) critiqued. So add in teacher and mentor!
It's impossible to pick one story or one poem or essay that represents Every, so I let him choose which of his personas he wanted to be for this column. Here's "Someday the Desert Will Die":
I am over five billion years old
and it makes me sad to realize
that someday the desert will die.
I sit in the mountain canyons,
surrounded by flowers, saguaros, and palo verde,
listening to the cardinals sing and ravens heckle.
The red cliffs towering above me
are made of ancient delta swamp silt
from the dinosaur days
and the limestone boulders which line the stream
date back to when this was all ocean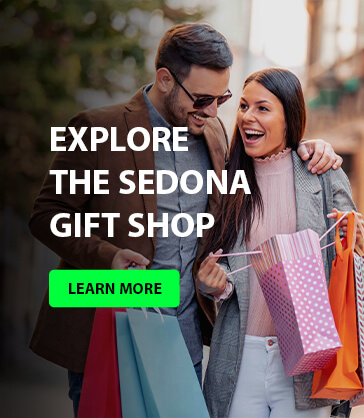 and trilobites filled the sea.
Someday this southwestern desert I love so much
will cease to be
and that will be a sad day.
I am five billion years old.
We all are.
Brother coyote, cousin tortoise,
lady mountain lion, sister saguaro,
you, me
we are all five billion years old.
It was an inspiration which came to me
while I was reading the Holy Bible.
The part where Jesus says
"Verily the rocks shall cry out my name",
and if that is not evidence
supporting the fossil record of evolution
then I don't know what is.
What the fossil record reveals
is that birth and death
are icons of our own creation.
Life continues, recycles, revolves, and evolves.
I am five billion years old.
You are too – five billion years old.
Brother, sister, saguaro, coyote, cousin, and tortoise,
we are all five billion years old
Someday the desert will die
and that will be a sad day
but I am five billion years old
and I intend to stay alive forever.