By Virginia Volkman, Library Director
Sedona AZ (November 20, 2020) – As Thanksgiving approaches, we have much to be thankful for at Sedona Public Library. With the community's support we serve as the heart of the community; a special place where the past is honored and future dreams are nourished.
Sedona Public Library enriches lives by fostering lifelong learning and by ensuring that every member of the community and visitors have access to engaging ideas, information services, and cultural and civic activities.
We have something for everyone, with access to over 1 million items through the Yavapai County Library Network, and our collection of over 80,000 books, DVDs, audiobooks, magazines, newspapers, and online materials. Many resources are offered in both Spanish and English. We have Wi-Fi access, computers, meeting spaces, and year-round programs for all ages.
With the coronavirus pandemic making it difficult to visit the library in the last few months, we've been fortunate to be able to provide items remotely and have added materials to our digital collection.
We could not succeed as your public library without your involvement and commitment. Your library was built with locally donated funds. It's the community's investment of their own time and money that makes this library the unique institution that it is.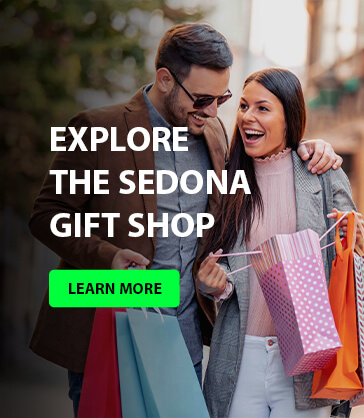 Volunteers typically work 17,000 hours a year to maintain service at both the main library and SPL in the Village. That's the equivalent of eight full-time staff members. Many volunteers work a regular schedule, while others drop in as their schedules allow. We are thankful for the time that volunteers give throughout the year.
We are very grateful for support from the City of Sedona, the funding that we receive from Yavapai and Coconino Counties through the library district property taxes, and the many individuals who make generous donations to the Library.
We also depend on annual support from Friends of the Sedona Library. Thank you to all who support the Library through membership in the Friends group and who shop at the Friends bookstore, located next door to the Library on White Bear Road. Special thanks to the volunteers who work at the bookstore and the Friends Board of Directors:  Mary Snyder, President; Anne Smith, Vice President; Ellen White, Secretary; Donna Hawk, Treasurer; and Richard Sauck, Director
Sedona Public Library is a 501(c)(3) nonprofit organization founded in 1958, and administrated by our Board of Trustees:  Joel DeTar, President; Daniel Gallagher, President-Elect; Sheila Hoffmeyer, Past President; Scott Bradley, Treasurer; Stephanie Giesbrecht, Secretary; and trustees, Avrum Cohen, Mary Kay DePoe, Tom Martin, and Peter Wolf.
As we celebrate Thanksgiving, we offer our sincere thank you for your support and patronage. On behalf of the Sedona Public Library Board of Trustees and staff, we wish you a happy Thanksgiving!