By Gary Every
Sedona AZ (February 2, 2017) – On Friday February 10th, at 6pm the Sedona library will host a show called "All You Need is Love", exploring valentine themes through music and poetry.  A star studded cast has been brought together to explore Valentine's Day in song and verse, celebrating love in all its forms.
Poets slinging words will include slam poet extraordinaire Christopher Fox Graham, Dr. Elizabeth Oakes and spoken word performer Gary Every.  Musician crooning love songs will include local sensation Tara Lynn Walrus, the amazing Wendy Harford, former Berklee  music student Devin Angelet and Dore records artist Gary Scott.  The show will start promptly at 6pm to fit in all the talent and energy bursting off the stage.
[soliloquy id="36830″]
Tara Lynn Walrus is a local girl who used to wow audiences at open mics before moving on to electrifying the crowd at venues all across the Verde Valley and beyond.  Tara is a Folk Singer, Writer and Multi-instrumentalist. Born and raised in Arizona and has been performing within the US for over 10 years. Folk/Rock ~ on the softer side. Poetic, dreamy and psychedelic elements. Ukulele, Guitar, Keyboard and Violin finished with clear and elegant vocals accompanied by a unique writing style.
Rumor has it that Gary Scott will be performing his hit song "The Day is Hard, The Day is Long" recorded for Dore records in 1967.  With shaggy hair, shaggy beard and engaging smile Gary Scott is one of those colorful characters that keeps Sedona infamous.  Known for trotting out a variety of beautiful guitars at different performances, Mr. Scott is a born performer.  He has brought energy and enthusiasm to stages across the valley, whether as a solo rock and roller or as part of the Zoot Suit Zebras with Gary Every.
Elizabeth Oakes is one of the driving forces behind the Pumphouse Poetry and Prose Project among half a dozen other literary projects she is currently undertaking.  Dr. Elizabeth Oakes writes two columns for Sedona.biz.  In January 2017 she inaugurated a series entitled "Ruminations from the Arizona Room" about her thoughts on spirituality, personal growth, metaphysics, and other related issues, some of which will concern Sedona and Arizona.  Dr. Oakes (Ph.D., Vanderbilt University) is a poet, spiritual writer, and former Shakespeare professor. After she and her husband John Warren Oakes traveled for several years to places where art and spirituality were paramount, such as Glastonbury, England, they came to Sedona, and within two days were looking for a house. Red Rock fever had struck!  Since moving here in 2012, Elizabeth (who also goes by her nickname Libby) has been asked to read her poems widely at various venues in town, helped sponsor the Pumphouse Poetry and Prose Project, and organized reading events for the Sedona Art Museum. She currently represents the Literary Arts on the Sedona Cultural Collaborative.  Elizabeth is the author of seven books including In the Matrix of the Mothers (a compendium of poems about her spiritual mothers).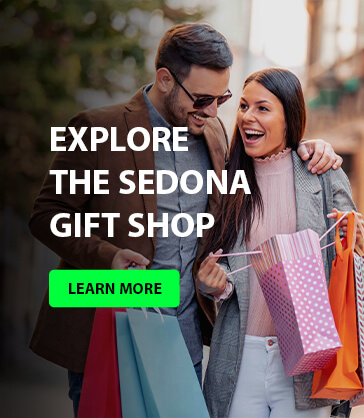 I first met Wendy Harford at one of her Celebrate the River concerts and like everyone else I was amazed at her energy and passion for building community through art.  Wendy Harford has been an inspired artist since she could walk, many a messy finger painting and mud sculpture can testify to her inspiration. It did not hurt that her favorite Uncle Kenny was a desert inspired stone mason, and landscape architect that lived nearby. Cement, rock and found things were a family favorite.  Around age twelve Wendy was given a guitar hoping to keep her out of trouble, she has been composing songs, poetry and short stories ever since. Wendy loves to get lost in a painting that creates itself, or let her hands do the walking while sculpting an inspiration. >From realism, and environmental messaging, to fanciful expressionism 2 & 3D Wendy is inspired by the textures, light and shadows of the real world. Wendy also performs locally in original poetry and song also inspired by her love of the eARTh, and was the inspiration and co-facilitator behind the 2012 Verde Artist Challenge for the Verde River, and the ongoing Celebrate the River Concert and singer/songwriter contest. Wendy's work can be viewed at her home studio/gallery in Cottonwood, and website at www.WendyHarford.gallery.
Christopher Fox Graham is host of the Sedona Poetry Slam series.  These thrilling poetic jousts are often held at the Mary Fisher Theater.  He has participated in several Flagstaff teams and been the captain for Sedona teams which have competed in National competitions.  Verde Valley audiences often find their jaws dropping after one of Graham's singular performances.
Devin Angelet is the biggest Beatles fan I know.  A relatively recent arrival to the Verde Valley and has been wowing people with her sultry voice, stunning beauty and jazz improvisations.  The "All You Need Is Love" show is thrilled to be presenting her massive talents to a larger audience.
Gary Every is the author of nine books and has won several journalism and science fiction awards, although he is probably best known as a nature writer.  He has performed as a poet and storyteller across the state including most recently at the Phoenix Desert Botanical Gardens and is also a member of the Zoot Suit Zebras.
Won't you join us Friday February 10th at 6pm at the Sedona library for the "All You Need is Love" music and poetry revue featuring some of the top talent in the Verde Valley.