Sedona AZ (March 13, 2014) – Tlaquepaque Arts & Crafts Village often referred to as the Art and Soul of Sedona is thrilled to be a part of Chamber Music Sedona's inaugural Sedona JazzFest, kicking off on Wednesday, March 13th and running until Sunday March 23rd. This multi-day jazz extravaganza will infuse Sedona with the inspired rhythms of both world renown and regional jazz musicians. Visitors and locals will have an abundance of venues to choose from throughout the five days, including Tlaquepaque.
Home to 40 years of fiestas and festivals, Tlaquepaque's Patio del Norte is the perfect setting for jazz aficionados during the Jazz Club Crawl portion of the event. Starting Thursday, March 20th from 3:30 to 5:30 pm, and continuing at the same time on Friday and Saturday, enjoy cool jazz inspirations under azure blue Sedona skies. Admission is free.
Be sure to bring friends and family and support great jazz in Sedona!
Here is the three-day line-up:
Thursday, March 20        3:30 to 5:30 pm     3 Squares with David Mills
This dynamic trio lead by composer, performer, and gifted entertainer, David Vincent Mills, has played together for 20 years. Mills has performed throughout the world and has opened for such jazz luminaries as Chick Corea and Lionel Hampton. Fusing traditional Western music with Asian, African, Indian, Eastern, European, Middle Eastern and Native American influences, the result is a seamless integration of diverse musical styles in the great jazz traditions. Using unconventional instruments alongside traditional ones, 3 Squares produces hip, fun sounds with a toy piano, a melodica, and modern electronics. Their range is huge, from playful rhythms to orchestral lushness.
Friday, March 21    3:30 to 5:30 pm   Ramon Dana Combo
Ramon Dana Combo will excite jazz fans with enduring favorites.
Saturday, March 22  3:30 to 5:30 pm       Chavez Music Quartet and LeAnne Leman Jazz Quartet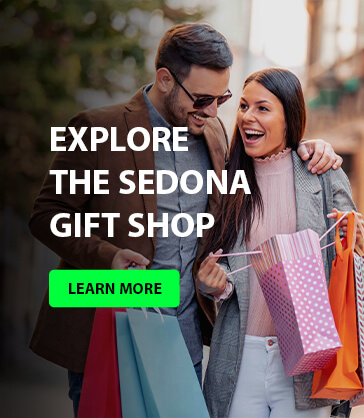 Chavez Music Quartet
Sedona favorites Rosemary and Frankie Chavez are world-class performers hailing from LA before their move to Sedona where they formed Jazz á la mode. If you love an array of Jazz, Latin, and Brazilian rhythms, you'll also groove to numbers from their Great American Songbook.
Vocalist Rosemary Chavez has sung with the leaders of the Stan Kenton Alumni Band, The Jimmy Dorsey Orchestra, the Harry James Orchestra, and has shared the stage with Dennis Rowland, singer with the Count Basie Band, and Rusty Higgins, LA studio musician and conductor for Toni Tennille.
Drummer Frankie Chavez's most recent world tours were with the LA based Glenn Miller Orchestra touring for seven weeks playing throughout the Australia at incredible venues to sold-out crowds. Chavez has performed and recorded with the likes of Lionel Hampton, Stan Kenton, Woody Herman, Gerald Wilson, Larry Carlton, Dee Dee Bridgewater, and has toured with Pat Boone, Vicki Carr, and Bobby Gentry, to name a few.
Guitarist Jack Petersen is a world-class jazz guitarist, pianist, and composer, whose performing associations include Peggy Lee, Lena Horne, Dave Brubeck, Stan Kenton, Doc Severinsen, Henry Mancini…and the list goes on. Bassist Daren Burns is currently part of the music faculty at Verde Valley School in Sedona. Daren performs with several jazz groups throughout the Southwest.
LeAnne Leman Jazz Quartet
Rich vocals transformed into sumptuous tales told through the use of jazz, tone and texture is signature LeAnne Leman. From time-honored Ipanema Bossa Nova-style, to sometimes bluesy-swinging undertones, the LeAnne Leman Jazz Quartet gets it done. All members here are true veterans of performance, and LeAnne Leman has thrilled audiences for years. Get ready to be taken of an unforgettable jazz-filled journey.
Beth Lederman on piano masters swing numbers fused with fiery Latin sounds. A veteran performer, she has spent time on stage with The Diamonds, The Drifters, Little Anthony, Bobbie Vinton, and The Platters. Acoustic base masterfully played by Denny Garr of Prescott, and drummer, Floyd Roberson, round out the group.
Tlaquepaque Arts & Crafts Village is an Arizona and Southwest treasure and for 40 years has sponsored diverse cultural festivals, fiestas and countless community gatherings. Located at 336 State Route 179 in Sedona, AZ., Tlaquepaque, is the home to world-class shops, galleries and four restaurants. For more information, please contact Tlaquepaque at (928) 282-4838 or www.tlaq.com, and shop online at www.shoptlaq.com.