Sedona's Largest Private Theater Venue Will Also Be Open For Community Use
Sedona AZ (November 18, 2011) – A substantial founder's gift from Mary Fisher has allowed the Sedona International Film Festival to renovate a 3,500-square foot space in the Sedona Center, 2030 W. State Route 89A, into a 135-seat, state-of-the-art theater, which will become the Festival's year-round independent film screening location and Sedona's largest private theater venue.
The venue will feature high-end, rocker-back seats, all digital equipment, full concessions and wine sales and will be available for rent by groups and organizations for stage productions, presentations, conferences and other uses when not scheduled for Film Festival events.Sedona International Film Festival Executive Director Patrick Schweiss said construction began this month.
Seed funding for demolition and the start of construction for the project has been provided in the form of a generous gift and challenge from Fisher, a Sedona resident and philanthropist. The estimated total cost of the project is between $350,000 and $400,000,
"I'm honored to have the opportunity to be a part of this new theater. As a member of the Sedona International Film Festival family, I have personally seen the difference independent film can make in so many lives," said Fisher. "I challenge Sedona to join me in making this a true community project by donating whatever you can to the construction effort."
"This is a major step for the Sedona International Film Festival and the realization of a goal we have had for a long time," Schweiss said. "All of the components for this opportunity unexpectedly came together in the last four months. We now have the funds to get started and we're hoping the community will take the challenge and embrace the project by making it their own with contributions that start at just $25.  All donors will be acknowledged through elements incorporated into the theater's design, and there are opportunities for naming rights throughout the venue."
The theater is expected to be complete and will officially open during the 2012 Sedona International Film Festival, Feb. 18-26.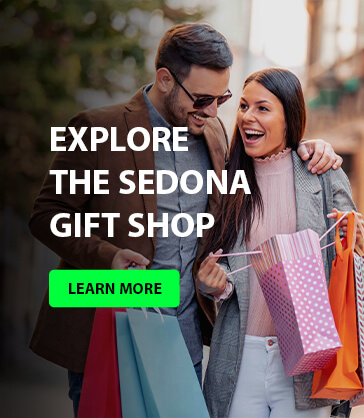 "The primary function of the venue is as a film theater where we will connect, educate and inspire our community by showing independent films three to four nights a week all year," Schweiss said. "But the theater can be easily converted into a small performance venue."
The Sedona International Film Festival offices are now located directly behind the new theater in the Sedona Center.
The project architects are Design Group Architects and Carl E. Nelson & Associates. RG Toogood Construction and Development is the general contractor. Sound and projection design are provided by Technically Integrated with consulting support from Boston Light and Sound.
"Our goal is to provide levels of contribution for everyone to be part of this ground-breaking, community-building venture," said Schweiss.
Donations to the construction campaign can be made in a range of categories and price points from $25 to $100,000 and include several options from sponsoring theater seats to naming rights on the lobby and greenroom.
For more information about the project, visit www.sedonafilmfestival.com . To learn more about the donation levels or to make a contribution, call the Sedona International Film Festival at (928) 282-1177.