Sedona AZ (May 8, 2020) – The Sedona International City of Peace (SICOP) Board of Directors is pleased to announce the addition of three new members to the Board.  Each new member will serve a two-year term.
The new board members come from a diversity of backgrounds. They are:
Susan Hagen, owner of Your Business Accountant LLC, an accounting and business advisory service company. She has been involved in many outreach programs in the past. She is a member of a multigenerational household and supports her mother through her aging process.  She is honored to serve as the organization's treasurer. 
Stu Zimmerman, a former hedge fund manager, Stu co-authored, "Inner Security and Infinite Wealth," hosted the nationally-syndicated "Inside Wealth" radio show and currently hosts "RESET with Stu Zimmerman," a video series that explores the practical potential for a new golden era of humanity.
Suzanne Miller, a retired marketing executive who has done extensive work in peacebuilding through organizations such as Rotary International, Peace Village Global education programs for children, and the Portland, Oregon Center for Spiritual Living.
SICOP was founded in 2012. It is a nonprofit dedicated to promoting a culture of peace through events, projects and publications that engage the community, raise consciousness and expand connections. The organization has an eight-member board. Other members are:
Margaret Joy Weaver, Chair.  A 24-year Sedona resident, Margaret is Founder and eight-year Board member of SICOP, former Board Member of Sedona International Film Festival, Mental Health Coalition Verde Valley, and Sedona Culture Collaborative.  She is co-parenting a daughter from India and a proud puppy mama!  
Myra Shutt, Vice Chair. Myra is an artist, musician/entertainer, and actor with a master's degree in Music. Former 20-year owner and manager of Blue Heron Entertainment servicing over 250 performances a year to thousands in the New York Metro area. In Sedona, Myra managed an art gallery studio for two years organizing special events, monthly First Fridays, press releases, and studio class scheduling while being a docent.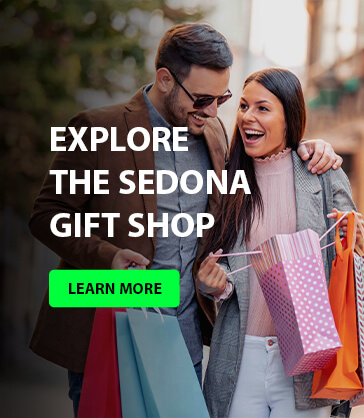 Jamie Zimmerman, Secretary.  Jamie is an attorney with the H1 Law Group. She joined the SICOP Board in September 2019. She also serves on the Board of theTribe Wellness Foundation, a nonprofit dedicated to expanding access to mental health treatment and education to the insured or underinsured.
Debra Gallaway. Debra is a realtor with Coldwell Banker Realty. She has been involved with SICOP since 2014, when she helped facilitate the first "Feast for Peace" as well Andrea Smith's "Peace by Piece" project.
Laura Marcos. Laura is the founder of of Alchemy for Everyone, offering dynamic workshops for intuitive development in alignment to peace and purpose. She has over 20 years experience as an inner city high school counselor, speaker, real estate investor and enthusiast for women's empowerment.
Board member Larry Rosenfeld's term has just expired and he is leaving the board.
"We thank Larry so much for his service to the organization," said Weaver. "His contributions were enormous and we wish him well in his future endeavors."
SICOP programs and events in the Sedona community include:
THE HUMAN LIBRARY—In partnership with the Sedona Public Library, the Rotary Club of Sedona and the Verde Valley School, this localized international event has featured over 80 people presenting their heartfelt stories about facing a challenging stereotype or prejudice to over 800 "listener/readers". This fall's fourth annual event will be scheduled around September 21, 2020.
MEDITATION MONDAYS—In partnership with the Verde Valley Mental Health Coalition, Spectrum Health Care, McLean Meditation Center and Sedona Aumbase, this event has been held weekly for over two years. It has served over 1500 people thru 150 inspiring, diverse sessions with many forms of meditation to serve our community and those challenged with mental health issues.
COURAGEOUS CONVERSATIONS– Movies, Speakers and Panels that inspire action to address tough community issues such as hunger, human trafficking, mental health, racism, economics, bullying, and wounds from war.  SICOP has worked with the Sedona International Film Festival and Yavapai Community College to hold a variety of community discussions.
SEDONA PEACE TOUR—An itinerary has been developed to walk and/or drive to ancient and modern places in Sedona that foster and support a culture of peace. From the Peace Bell to Peace gardens and galleries, this tour honors 18 very special places. Brochures are distributed through the Chamber.
"IMAGINE" MAGAZINE—A community-funded publication. Over 100 local authors have contributed, and 40 community partners have donated financial and distribution support. Over 15,000 issues have been distributed locally and electronically throughout the International Cities of Peace network.
INTERNATIONAL DAY OF PEACE— Every year on September 21st, Sedona celebrates Peace with a variety of events, concerts and meditations. Since the start, over 80 community organizations have participated with over 5000 attendees over time.
For more information, please contact Margaret Joy Weaver at 928-301-4754 or go to SICOP's Facebook page.