By Tommy Acosta
Sedona News (July 11, 2021) She went out with a bang. On July 4th, 2021 Sedona lost yet another luminary. Community activist, leader, inspiration and guiding light Barbara Litrell stepped off this mortal plane and assumed her rightful place above.
I met Barbara through my friend, the late Rita Livingston, publisher of the "Sedona Times." Barbara was a supporter and writer for the publication. I remember her as always focused in bringing truth and justice to the community.
As president of Keep Sedona Beautiful she worked tirelessly to improve our community and keep it beautiful. She attended every meeting relevant to the improvement of Sedona and was passionate in her support of women's rights and other noble endeavors.
Her obituary states that Barbara Jean Gallichio Litrell was born in New York, attended public elementary school and Preston High School, a Catholic girls' school in the Bronx. She majored in French and minored in Education at Good Counsel College in White Plains, New York.
According to her obituary, Barbara taught French for 7 years and then joined the New York Times in the Advertising Department in 1972. She always said the New York Times career experience was a PhD in life.
She moved to magazines and was Publisher of McCall's, Publisher of Working Woman and Working Mother magazines. Her experience in magazines launched her dedication to women's empowerment which continued after retirement in 2000.
According to her obituary Barbara and Michael Litrell, married in 1972, moved to Arizona in 2002 to play golf every day! Not long after moving here she became involved in community service. In addition to becoming a real estate agent, Barbara also served as President of the University Women of Sedona, The League of Women Voters Greater Verde Valley, and the Mental Health Coalition Verde Valley of which she was a founding member. She always viewed retirement as "re-wirement" to use her gifts and skills in community service to others. She also served on Sedona City Council 2010-14.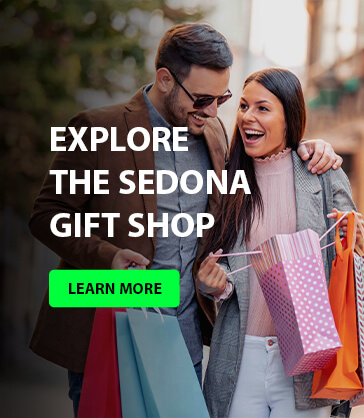 Barbara and I had a special relationship as we were both born and raised in the Bronx, New York. She went to Preston Hight School while I went to Cardinal Spellman High School, also in the Bronx. We often shared war stories of what it was like being taught and disciplined by strict nuns and Brothers during our stint in Catholic School.
These last two years have been devastating due to the loss of so many of our own. Barbara's passing reminds us even more how precious we all are to each other and the community we are a part of.
According to her obituary, she is survived by her husband Michael and her beloved dog Lula; her brother, James Gallichio (Raiona) of North Babylon, New York, along with 7 nieces and nephews and 10 great nieces and nephews, plus many cousins and dear friends.
No service is planned. Contributions in her honor can be made to The League of Women Voters Greater Education Fund, 661 Brindle Dr., Clarkdale, AZ 86324, or your favorite charity.
To plant a tree in memory of Barbara Litrell, please visit Tribute Store
It was quite fitting that she left us on July 4th, a day we celebrate our nation's independence. Her career, her life, everything she did while here on earth was stellar and exemplary.
We treasure her memory.