Sedona News – The Sedona Historical Society will celebrate National Day of the Cowboy with a vintage western film made in Sedona, 'Johnny Guitar', on Saturday, July 23 at the Mary D. Fisher Theatre.
 The afternoon of cinematic excellence and Sedona movie history will begin when doors open at 2:45 p.m. At 3:00 a panel will take the stage to share background and stories about the making of the film in Sedona. Then, 'Johnny Guitar", a 1954 western film set in Sedona and featuring Joan Crawford, Sterling Hayden, Mercedes McCambridge and Ernest Borgnine will play.
Originally panned by critics, this film has achieved a new appreciation and cult status over the years. It is thought to be one of the first films with strong female roles and the first featuring a gun fight between women as 'Johnny Guitar' pits Joan Crawford's saloon owner character against that of McCambridge's jealous cattle rancher persona.
In the day of over-the-top melodrama in film, some of the movie's same themes of jealousy, anxiety, rejection and redemption played out both in front of and behind the cameras.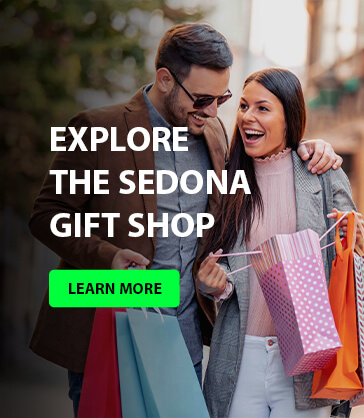 The film is also a product of its time. Sedona's natural beauty and recognizable scenery are intensely rendered in the new Trucolor film process. In the story, it has many overtones drawn from the Communist blacklist era in Hollywood and an awakening awareness of sexual ambiguity. But, perhaps just as interesting to a Sedona audience are the stories of the drama behind the scenes and the many memorable interactions between the stars and Sedona residents of the day.
This screening will show in the Mary D. Fisher Theatre, thanks to the Sedona International Film Festival. Tickets are limited, $20 each, and available at sedonafilmfestival.com/event/johnny-guitar/. SWAG bags and door prizes included. Proceeds benefit the Society's special projects.
For more information, contact the Society at their Sedona Heritage Museum located at 735 Jordan Road in Uptown Sedona or call 928-282-7038.