Sedona News – The Sedona Historical Society (SHS) will host an evening of entertainment and wine tasting on Saturday, March 4 from 5 p.m. to 7:30 p.m. at the Sedona Heritage Museum. This tasting is in partnership with Page Springs Cellars and the winemakers of 'Vin de Filles' wine, a 100% female produced wine.
The evening will begin with wine and food under the auspices of hostess, Sedona Schnebly, Sedona's namesake. Portrayed in character by local entertainer Shondra Jepperson, guests will be introduced to some personal insights into Schnebly's story, and how she will reconcile her Temperance activism with the theme of the night.
A special feature of the event will be a tasting of the limited edition Vin de Filles wine, along with a sharing of its story as told by the women wine-makers. Only its second vintage, this unique wine originated in 2020 with a mission to "highlight the vitality and feminine strength within the world of wine." With only a limited bottling, there will be no more Vin de Filles until the next harvest.
Guests will enjoy the tasting, a delicious spread of finger food, a tasting table of other Page Springs Cellars wines, and a chance to meet and mingle with others who appreciate Arizona wine.
The centerpiece of the event will be Elizabeth Ware, a professional actress well known for her solo performances, who will take the stage in a one-woman play, "A Woman by Design". This is a fascinating character study of Mary Colter, chief architect and designer of many landmark buildings and public spaces for the Fred Harvey Company and the Santa Fe Railroad, notably in the Grand Canyon National Park and La Posada in Winslow.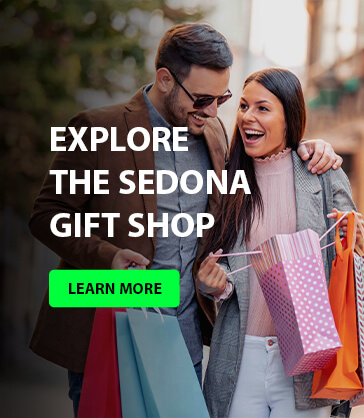 Coulter was a strong-willed woman who was inspired by an artistic passion that drove her 'not to overpower nature, but to become a kind of interpreter.' Ware brings a unique perspective to this timeless story of a woman struggling to establish herself in the male-dominated world of early twentieth century architecture. Ware portrays Colter at three life stages: an uncertain young art student, a self-taught architect, and as an 88-year-old woman facing the sale or destruction of some of her major projects.
The evening will wrap up with gift drawings and a live auction of gift baskets filled with wine-themed items from Sedona businesses, ranging from fine art to gift certificates from local resorts, dining places and specialty tour companies.
Tickets are $100/person in advance, limited, and available at SedonaMuseum.org. Proceeds go to preservation of the Schuerman Homestead House, a historic property owned by SHS. The Schuermans were the largest commercial vintners in northern Arizona in the 1880s and up until Arizona Prohibition. Their story, as told through their homestead house, is the story of the early days of the Territory's long wine legacy. Last year SHS hosted a similar sold-out event, which featured the first vintage of Schuerman wine in over 100 years, made from descendants of the original vines.
The Vin de Filles being served was purchased by a long-term supporter of SHS. That donation went directly to benefit the Verde Valley Sanctuary (VVS), per the winemakers wishes. VVS is a local nonprofit that supports women who have been involved in domestic abuse, assault, and human trafficking.
The Sedona Heritage Museum is in Jordan Historical Park at 735 Jordan Rd. in Uptown Sedona, AZ. For more information, call 928-282-7038.