Sedona AZ (December 2, 2021) – The Sedona Heritage Museum is hosting two free special holiday activities for members of the public during December.
First, holiday decorated vignettes have been set-up around the park providing holiday photo opportunities from December 1 through December 30. The exterior scenes are available during daylight hours and the interior scenes from 11:00 a.m.-3:00 p.m., which are regular Museum hours.
The different vignettes include the historic firetruck and an antique buggy decked out with red bows and ready for their close-ups. The Museum's traditional tumbleweed 'snowman' will greet all guests at the front door and can be the centerpiece of any family group photo. The historic buildings that house the Museum all have colorful wreaths and bows to provide festive backdrops for photos. Families can pose with the reindeer cutout 'herd' on the front lawn.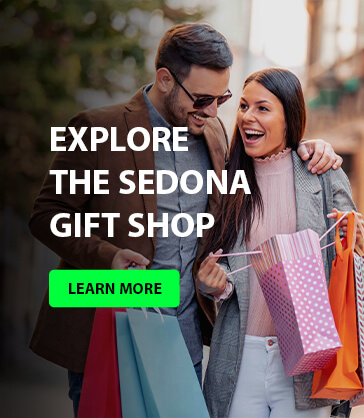 Additionally, the is also hosting their annual homemade holiday ornament table in the historic Fruit Packing Shed from 11:00 a.m.-3:00 p.m.
This activity is designed to engage people of every age, and especially intergenerational family groups, to make holiday ornaments and simple old-time decorations. This free activity, no museum admission required, will allow visitors to make small gifts, adornments for holiday packages or trees and wreaths, or simply spend some quality time with family or friends doing this 'make & take', using instructions and samples as provided.
The Sedona Heritage Museum is on the National Register of Historic Places, and located at 735 Jordan Rd. in Jordan Historical Park in Uptown Sedona. For more information, call the museum at 928-282-7038.