Sedona News – The Sedona Heritage Museum is proud to announce the hiring of the organization's first Executive Director, Nate Meyers.
Nate has nearly 20 years of experience working in Arizona museums.  Prior to arriving at the Sedona Heritage Museum he worked as the Collections Coordinator at the Chandler Museum in Chandler, AZ.  During his time in Chandler he helped construct a new museum building, expanded the collection, curated innovative and award winning exhibits, collaborated with community groups, and worked to create a strong bond between the museum and the local community.  He has a passion for small museums, serving for a decade on the American Association for State and Local History National Small Museum Committee.  Nate is well regarded in the Arizona museum community, having been elected to several board positions including President of the Museum Association of Arizona.
"I am incredibly excited to be joining the Sedona Heritage Museum as Executive Director!" said Nate Meyers.  "My wife and I are regular visitors to Sedona.  It holds a special place in our hearts and we feel so lucky to be able to call Sedona home.  I'm honored to be the steward of our community's rich history, and I'm already working hard to develop new and innovative ways to share that history with our community."
"We are thrilled that Nate is joining us!  His experience, knowledge, and expertise will elevate the Sedona Heritage Museum, helping us grow the organization and better serve the Sedona community," said Janeen Trevillyan, President of the Board of Directors of the Sedona Historical Society, which operates the Museum.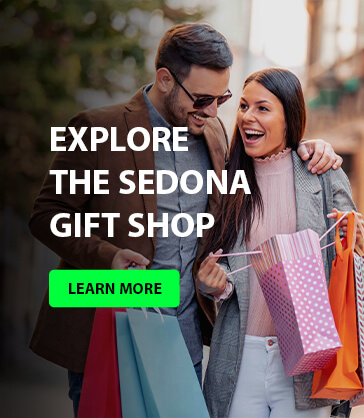 Community members are invited to visit the Sedona Heritage Museum on Tuesday, October 11, between 4 pm and 6 pm for a free wine and cheese reception to meet Nate and learn about his vision for the Museum. 
The Sedona Heritage Museum is in Jordan Historical Park at 735 Jordan Rd in Uptown Sedona, AZ.  Hours are 11 a.m. – 3 p.m., daily. For more information, call 928-282-7038, or visit sedonamuseum.org.