Sedona News – Sedona Heritage Museum is proud to announce that volunteers Sue Williams and Janeen Trevillyan won awards from the Museum Association of Arizona (MAA) during the organization's annual conference on May 1, 2023.
Sue Williams was awarded the MAA Community Support Award, which is given annually to an individual, business, or non-profit which has gone above and beyond in their support of a museum.  Sue was awarded for her exceptional work in turning the Sedona Heritage Museum Store into a successful commercial operation.  Sue put in countless hours tracking sales data and stocking up on what sells.  Her dedication has created a wonderful shop with many unique items for Museum visitors to purchase and take home with them.
Janeen Trevillyan was awarded the MAA Roger Lidman Distinguished Service Award, which is given only when there is a deserving individual who has retired or reached a major milestone after a lengthy career at a single institution.  Janeen is the first volunteer to be awarded this prestigious honor from MAA, which she earned over more than 20 years of tireless dedication to improving the Sedona Heritage Museum.  In a letter of support for Janeen's nomination, Sedona Historical Society President Al Comello summed up her achievements: "Janeen, functioning as a volunteer for almost two decades, performed all the duties of a professional executive director in creating and managing hundreds of events, new exhibits indoors and out, facility improvements and enhancements, staff development, archiving systems and management, public relations, and advertising, and in general worked to keep the Historical Society on the track to become one of the nation's best small town historical societies and small museums."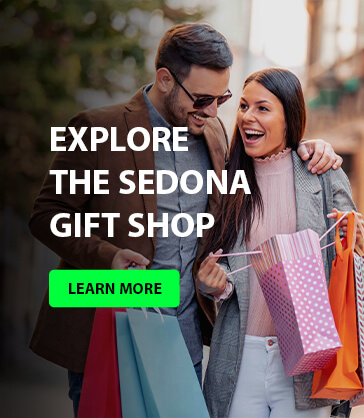 With the honors for Janeen and Sue, the Sedona Heritage Museum brought home two of just seven awards given out by MAA in 2023.
"This is a proud moment for our organization, of course, and for the Sedona community. But more importantly it's a well-deserved recognition of all that Janeen and Sue have done for the Sedona Historical Society and Sedona Heritage Museum," said Nate Meyers, Executive Director of the Sedona Historical Society and Sedona Heritage Museum.
The Sedona Historical Society operates the Sedona Heritage Museum located in Jordan Historical Park, 735 Jordan Road in Uptown Sedona, Arizona.  Open daily 11 am – 3 pm.  For more information call 928-282-7038 or visit www.sedonamuseum.org.