Sedona AZ (May 14, 2020) – The Sedona Heritage Museum recently worked with an intern from Northern Arizona University, giving her some real-world experience in Museum Collections work. Maddy Killian, a student in Comparative Cultural Studies with an emphasis in art history and a minor in Italian has been volunteering at the Museum, doing processing and management of their collection.
"It has been difficult for students to fulfill all the elements of their education during the ongoing pandemic. We are so happy that we could come up with a way for Maddy to get experience while maintaining safe distancing procedures", said Janeen Trevillyan, Historian at the Museum.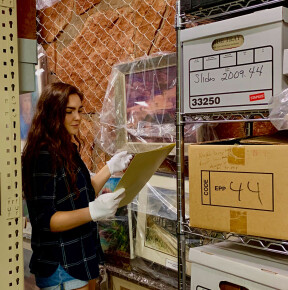 While volunteering, Killian has reviewed the Museum's art collection for catalog accuracy and storage, and worked on processing and cataloging other types of artifacts and archival materials. During her time at the Museum, she has been, with minimal direction and interaction, able to have a variety of experiences that a museum curator might experience in the workplace.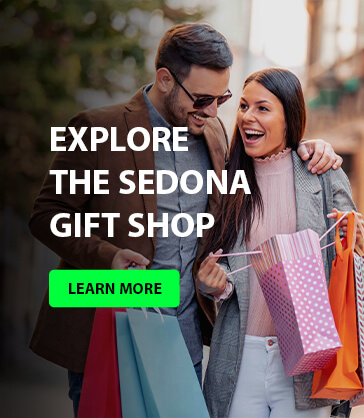 "I am so grateful for the opportunity I've had with the Sedona Heritage Museum and for Janeen's mentorship and guidance. I know that this experience was something I never could have gotten in the classroom. I recently graduated and I am searching for other opportunities to work in museums and galleries. I hope to work closely with art conservationists in the near future."
The Sedona Heritage Museum is in Jordan Historical Park at 735 Jordan Rd in Uptown Sedona, AZ.  Hours are 11 a.m. – 3 p.m., daily. For more information, call 928-282-7038.  sedonamuseum.org.