Sedona AZ (May 25, 2021) – The Sedona Historical Society and Sedona Heritage Museum recently held their annual volunteer appreciation party and recognized several volunteers for special service and accomplishments.
Dave Thomas was honored with the "President's Award" for his 8+ years of service as Past-President, docent, special events, and Planned Giving committees, among other things. Ernie DiMillo was recognized as "Volunteer of the Year" for his volunteer work on buildings and historic vehicle maintenance, special projects around the Museum, COVID and exhibits projects, and for never saying 'no'. Sedona's Mayor Sandy Moriarty helped thank the volunteers.
Volunteers who celebrated special anniversaries of service were: 10 years Becky Kruse; 5 years Clancy Sage, Ernie DiMillo and Cindy Rovey; 3 years Al Comello, Jeff Ismail, Mike Haboush and Larry Clemson; and 1 year Mary Kay Depoe, Thomas Bianchi, Ann Holland, Jean Keilblock, Bill and Bea Logan, Jon Spera, Chris Fladlien and Karen Stupak.
APS helped sponsor the event and donated SWAG bags for all the volunteers. Senor Bob's provided the food. Local businesses who donated gifts for the volunteers were: Sedona Fudge Company, Elote Café, Oaxaca Restaurant, A Day in the West, Michael 'Coyote' Peach, Picazzos, Café Jose, Nick's West Westside, Sedona Beer Company, Star Bucks, Pink Jeep Tours and Poco Diablo.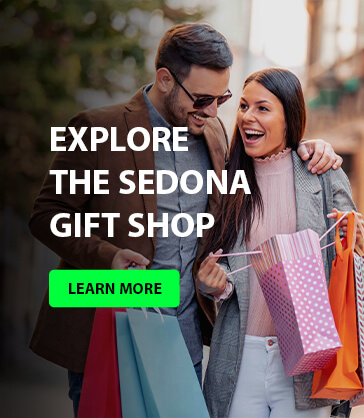 In 2020, in spite of being closed for one-quarter of the year, the Society and Museum volunteers logged over 7100 hours of volunteer time, hosted almost 7,000 visitors at the museum, and responded to more than 500 requests for research help.
There are many places for volunteers within the Society or at the Museum. To learn more about these, call Julie Holst at the Museum at 282-7038.