Sedona AZ (July 17, 2020) – The Sedona Historical Society and Sedona Heritage Museum were unable to hold their annual volunteer appreciation party this year, but decided that their special service and accomplishments should not go unrecognized. Recipients of special awards recently gathered for a "socially distanced" photo
Sue Williams was honored with the "President's Award" for her service in stepping in to take over the Museum Gift Shop management. She is organized, enthusiastic, always looking at ideas to make the shop, inventory and our vendor relations better. Also for her flexibility and willingness on many fronts since joining the volunteer team barely a year ago!
Jamie Hinman was recognized as "Volunteer of the Year" for leading the gardening team at the Museum and Cook Cemetery for 5 years, always looking to make the landscaping better and keeping a good relationship with the City and our other gardening volunteers!
Volunteers who celebrated special anniversaries of service were: 20 years: Janeen Trevillyan; 15 years: Ann Pearson, Valerie Girard and Jane Petty; 5 years: Jamie Hinman and Bob Girard; and 1 year: Sue Williams, Chris Fladlien, Roseanne Haboush and Beth Johns.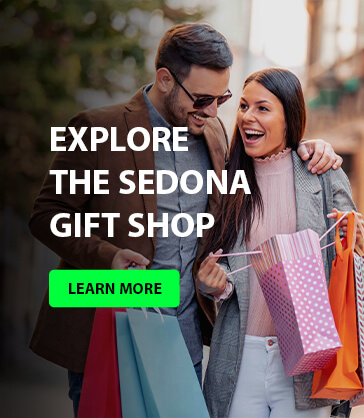 Local businesses who donated gifts for the volunteers were: Sedona Ace Hardware, Bearizona, A Day in the West jeep tours, Big O Tires, Page Springs Cellars, Golden Goose Restaurant, Poco Diablo Resort, Picazzos Italian Kitchen, Sedona Air Tours, and Verde Canyon Railroad.
There are many places for volunteers within the Society or at the Museum. To learn more about these, call Julie Holst at the Museum at 282-7038.