Sedona AZ (December 18, 2018) – The Sedona Historical Society (SHS) announces the results of the election of a new Board for 2019.  Officers elected were President Janeen Trevillyan, Vice President Bill Levengood and Treasurer Sheila Wymore.
New Trustees joining the Board are Victoria Clark, John Conway, Sheila Wymore and Lou Anne Scott.
Victoria Clark lived in Tucson most of her life, but moved to Sedona in 2000. She taught writing and literature at Pima Community College and always loved history. She belongs to the Arizona Historical Society, the Rough Riders' Museum in Las Vegas NM, and Sedona Questers (a historic preservation group). 
John Conway moved here in 1963. His dad was an early doctor in town. He went to local schools and spent 20 years with the Sedona Fire District. He is currently a voice actor, narrating walking tours, instructional videos, commercials, and TV programs, etc. from his recording studio. John is active in his church and with the Sedona International Film Festival.  
Sheila Wymore her husband arrived in Arizona in 1979, working for and then purchasing a local business until retirement. She has served two previous terms on the SHS board, and is also on the board of the regional Dalmatian club, the national Dalmatian Club of America Foundation, and is currently president of the Affenpinscher Club of America.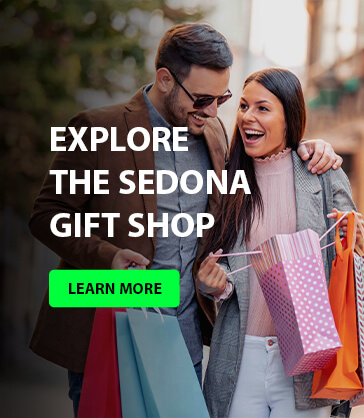 Lou Anne Scott moved here 22 years ago to teach Special Ed and 4th grade. After years of bringing her class to the Sedona Heritage Museum, she now coordinates school tours at the Museum. She is also active in Sedona Women, Sedona Kind, PEO, Kachina Retired Teachers, University Women, Imagination Library, Kindness in the Schools, Eastern Star, the Butterfly Lodge Museum, the White Mountain Historical Society and White Mountain Questers. 
Trustees re-elected to new terms were Paul Tibbs, Bill Levengood, and Al Comello.
Other members of the Board are Becky Kruse, Kyle Larson, Wendy Jones, Clancy Sage, Steve Segner, Larry Clemson, Shondra Jepperson and Michele Zahner.
The Sedona Historical Society is at home in the Sedona Heritage Museum and is a non-profit organization whose mission is to "research, preserve and teach the history of the greater Sedona area". The Museum is located at 735 Jordan Rd in Jordan Historical Park and is open daily 11:00 a.m. to 3:00 p.m.  For more information, call 928-282-7038.