Donations and Percentage of Sales Go to Aid Japan Earthquake Survivors
Sedona, AZ (May 11, 2011) – Canyon Breeze, a restaurant in the heart of Uptown Sedona, will be transformed with a concert stage, Saturday, May 14, 1:00 to 10:00 p.m. Thirteen local musicians, performing a variety of musical styles, will entertain guests from 1:00 to 4:00 p.m., and from 4:00 to 10:00 p.m., guests will have space to dance to the music.
Sponsored by the Sedona Heart Japan Campaign, all Concert and Dance proceeds will go to Peace Boat, an active non-profit, on-the-ground charity, supporting recovery and rehabilitation for the 140,000 hard-hit survivors of the Eastern Japan Earthquake/Tsunami. Every cent generated from donations and 5% of Canyon Breeze's food and beverage sales will be given to Peace Boat.
The musicians will be performing on a volunteer basis, with the intention of helping our Japanese brothers and sisters, who will be struggling to get their lives back to normal in the months, if not years, to come.
The line-up of performers includes these Sedona favorites:
1:00 Uqualla – Opening blessing in Native American drumming and chanting tradition
1:20 Jesse Kalu & Alexander, with Kenny Ferris – flutes, guitars and Earth soundscapes
2:00 Crystal & Brian – her angelic/harmonic voice and his spiritual music making
2:30 Summer Cygal – singer, pianist and songwriter of acoustic, indie pop and country
3:00 Jesse Kalu & Alexander, with Kenny Ferris
3:45 Chorus singing Japanese songs, with Kenny Ferris on guitar
4:00 Shibambo – playing indigenous African instruments, and singing original songs
5:00 Three Trees – singing and drumming with ancient and modern healing sounds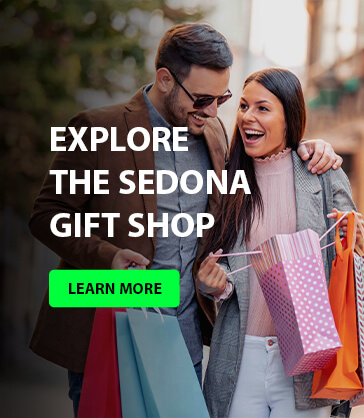 6:00 Susie Shomaker – performer, singer and songwriter, with a Janis Joplin style
7:00 Humming Bird – inspirational drumming and singing
7:15 Chorus singing Japanese songs, with Kenny Ferris on guitar
7:30 Kai Kincaid, Jarret Ashley & Friends – young rap singers with positive hip-hop messages
8:30 Shibambo
9:20-10:00 Jamming by Combinations of the above musicians
The suggested donation is $20, and the minimum donation is $5. All are encouraged to give what they can afford. For larger donations, tax-deductible receipts will be available.
Canyon Breeze is a friendly, popular restaurant and bar, located inside Uptown's Sedona Center, which received the 2005 "Sedona Business Benefactor Award" from the Greater Sedona Community Foundation, honoring businesses that display noteworthy charitable contributions to the Sedona community. The spacious restaurant boasts refreshing food and beverages, and outside dining with magnificent red-rock views.
Canyon Breeze is at 300 N. Highway 89A, in Uptown Sedona. Its phone is 928-282-2112, and website is www.canyon-breeze.com.
For further information on the Concert and Dance, contact Larry Rosenberg, 928-202-0010 or larryros@gmail.com. For more on the Sedona Heart Japan Campaign, see .