Sedona AZ (February 24, 2012) – The Sedona Gallery Association is pleased to announce events for the next 1st Friday, March 2, 2012. The Sedona Gallery Association represents the collaborative efforts of the premiere galleries in Sedona to ensure that art lovers and artists alike experience the best art environment imaginable.
On the 1st Friday of each month, from 5:00pm-8:00pm, members of the Sedona Gallery Association offer a unique monthly showcase highlighting artists, special exhibits, and art events. These special art receptions give locals and Sedona visitors alike the opportunity to enjoy light refreshments while beginning their weekend with an exploration of Sedona's exciting art scene.
The 1st Friday of March will offer a wide variety of art and talent, including Gallery Association members located in the following areas:
Hillside Sedona:
El Prado Gallery is proud to announce their annual "Women to Watch" opening reception with featured artist Kate Starling. A master of the southwestern landscape and Arizona native; Kate's paintings have become favorites of collectors nationwide.  Join them as they celebrate National Women's History month and offer a nod to Arizona's Centennial with the State's own Arizona treasure and a woman destined to make history, Kate Starling. New works will be unveiled, enjoy great art, convivial conversation and light refreshments, Friday, March 2nd, from 5 – 8 p.m., Hillside Sedona, Courtyard Level.
James Ratliff Gallery – A Californian by birth, Myrna Harrison studied painting with Abstract Expressionist painter Hans Hofmann in New York and Provincetown when barely out of her teens.  The Hans Hofmann Institute in NY recognized Harrison's work by filming an exhibition of her work at James Ratliff Gallery.  James Ratliff Gallery cordially invites the public to meet Myrna Harrison and view her latest works along with some early paintings on Friday, March 2nd from 5-8 P.M. in their Hillside, Sedona gallery.  There will be a short talk at 6 P.M.
Passion for Place Gallery presents "Ancient Witness – If Trees Could Talk." Ancient trees have witnessed the passing of generations of people and have much to say if you choose to listen.  One grand specimen recently died in Florida following some 3500 years of life.  You'll see "The Senator" at Passion for Place Gallery where Greg Lawson will be present during March's First Friday art walk to share this and other experiences from the forest.  Witness Florida's ancient marvel along with other magnificent trees featured month-long.  Also, in honor of Arizona's recent birthday Greg's Arizona portfolio is sale priced! A signed copy makes the perfect gift.
Hozho:
JN Muir Sculpture Studio/Gallery – "Anniversary Celebration" A Haven for Sculpture Collectors, join us in a celebration sales event for "First Friday" March 2nd and continuing throughout March. Highlighting new sculptures by Allegorical Artist, James Muir, "The Holy Grail", along with new clays in-progress. March 9th  & 10th, Special Guest, Marco Arana will be visiting to celebrate with an entire new group of Mexican Handcrafted Furniture whose unique pieces are always available at the studio.
Receptions March 2nd and 10th with Drawings for Special Gifts, in the Heart of The Gallery District, Hozho Plaza, Reception 5-8 pm.
Lanning Gallery features "Ikeda: Idiosyncrasy" which highlights the Neo-Expressionist paintings of artist Homare Ikeda. Ikeda produces both large, framed paintings of oil and wax on canvas as well as unframed watercolors for collectors on a closer budget. No matter the medium, this idiosyncratic and acclaimed artist creates distinctive abstracts whose organic forms pulse with life. Born and raised on a small Japanese island, and now a long-time resident and professor of art in the U.S., it is this primordial connection to life within the oceans, where all life began, that plays across each Ikeda painting. Through March 11.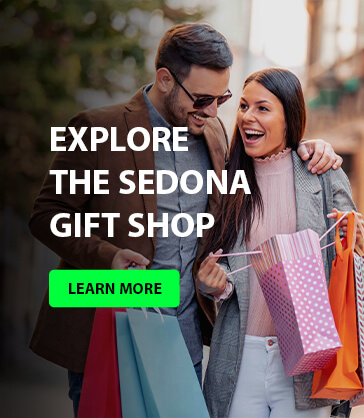 Lark Art delights in presenting "Taking Flight . . . Fresh Impressions of Our Feathered Friends."  From Susan Barmore's fabulous Bluebirds of Happiness to Elizabeth Nelson's amazing Birds on Branches to charming handmade birdhouses for your backyard visitors, the joys of spring abound.  They hope you'll join them as they welcome the season of renewal and celebrate our feathered friends.
Turquoise Tortoise Gallery- At Turquoise Tortoise Gallery a unique exhibition showcases the gallery's recent acquisitions from a prestigious Estate Sale. Included are several large scale paintings from prominent artists such as an acrylic portrait with abstract background by David Johns, a Tony Abeyta piece which features three Ye'ii figures and parrots, and an Apache Gahn dancer by Lawrence Lee, as well as a bronze sculpture by John Soderberg (from a sold out edition) and pottery by Susi Nagoda Bergquist and other potters. The special exhibition will last through March 11th. Stop into the gallery to see these special finds; located at Hozho.
Uptown Sedona:
Goldenstein Gallery debuts "Mind Over Matter" a show that celebrates the sheer power and magic of the element of wood and earth.  Featuring Eric Freyer renowned for his stunning Tulip Tables and Chairs, Dennis Elliott whose turned wall pieces are featured in the Smithsonian and Boston Museums of Art, Jim Romberg who is one of top Raku artists in the country, known for his exquisite pieces and Cheston Trammel who ancient alligator juniper tables evoke the spirit of the southwest. Jim Romberg will give a free talk at 6:15.  Music with local favorites Frost & Frost.
Sedona Arts Center – Sedona Arts Center proudly presents the 32nd Annual Members Juried Exhibition, one of the most exciting art showcases of the year in Sedona! This much anticipated annual event kicks off on First Friday, March 2, 2012 from 5 – 8pm. A variety of styles and media from exquisite jewelry to fine art paintings to sculptures will be juried into the show by a distinguished panel of artists. Art lovers and patrons will appreciate the juried works of professional artists showing their work in the Fine Art Gallery along with emerging artists, who have not yet shown or sold their work in commercial settings. A variety of styles and media will be displayed for your viewing and purchasing pleasure.  Come early and stay late! It promises to be an exhilarating and festive event.
Tlaquepaque Arts & Crafts Village:
Andrea Smith Gallery will be hosting a book signing for Reverend Maria "Dancing Heart" Hoaglund, an international author, speaker, transformational energy healer, U.C.C. minister, and end-of-life coach. Her books, The Last Adventure Of Life and The Most Important Day of Your Life: Are You Ready? Are inspirational resources that are assisting people who desire to face the end-of-life — and all kinds of change — with courage and hope. Her line of gift baskets called "Soul Baskets" (or Love & Comfort Japanese-style Bundles) incorporate tools for healing and relaxation. Dancing Heart will be signing and dedicating books at the gallery.
Honshin Fine Art- Offerings to the Renewal of spring. Take the journey into the heart of nature. Introducing paintings, jewelry and poetry to renew the joy and peace that live in your heart. Join them for an evening of celebration, music and conversation with the artist 5-9 in Tlaquepaque.
Mountain Trails Gallery March 2, 2012, from 5:00 – 8:00 pm, Mountain Trails Gallery, in honor of Arizona's Centennial, will debut new bronze sculpture at First Friday's reception that pays tribute to Arizona's frontier.  Rough Road to Tombstone by Dustin Payne depicts the adventure and danger a Wells Fargo stagecoach encountered on the way to Tombstone during the height of the town's silver mining era.  Vic Payne's Circle the Wagons reminds us of the courage and skill required to stay alive during the non-stop frontier conflicts.  Susan Kliewer's Leading the Flock pays tribute to the Navajo Nation's economic survival as a result of their introduction of sheep.  Enjoy libations and lively conversation and join in the celebration of Arizona's 100 years.
Rowe Fine Art Gallery Award-winning still-life painter Sue Krzyston will present her latest work during "Bringing New Dimension to Still Life," the current exhibit at Rowe Fine Art Gallery. Meet Sue during an artist's reception on March 2 from 5 to 8 p.m. She will be back in the gallery on March 3 from 1 to 5 p.m. Sue's subject matter includes Native American artifacts from her extensive personal collection. Don't miss this exciting evening! For more info, visit www.rowegallery.com or call 928-282-8877.
1st Friday is an amazing event of fine talent, images and entertainment- one of Sedona's "things to see." The Sedona Trolley provides free transportation to venture from art gallery to art gallery. Please visit the Gallery Association website for more information and a map at www.sedonagalleryassociation.com, find them on Facebook at Sedona Gallery Association, or follow them on Twitter @SedonaGalleries.