Sedona AZ (December 26, 2011) – The Sedona Gallery Association is pleased to announce events for the next 1st Friday, January 6, 2012. The Sedona Gallery Association represents the collaborative efforts of the premiere galleries in Sedona to ensure that art lovers and artists alike experience the best art environment imaginable.
On the 1st Friday of each month, from 5:00pm-8:00pm, members of the Sedona Gallery Association offer a unique monthly showcase highlighting artists, special exhibits, and art events. These special art receptions give locals and Sedona visitors alike the opportunity to enjoy light refreshments while beginning their weekend with an exploration of Sedona's exciting art scene.
The 1st Friday of January will offer a wide variety of art and talent, including Gallery Association members located in the following areas:
Hozho:
Lanning Gallery & Turquoise Tortoise Gallery usher in the New Year with a celebration of all that is new at each gallery. From new artists and new mediums to new works by current artists, the galleries unveil exciting new selections for 2012. Stop into Lanning Gallery and see remarkable steel bird nests holding delicate high-fired clay eggs by Arizona artist Phil Lichtenhan; also, enjoy bronze sculptures by new artist Chris Deverill, another talented Arizonan, who creates enchantingly eclectic animals, both small and monumental. Lisa Albinger creates symbolically surrealistic oil paintings with a unique look and distinctive narratives not seen before at the gallery. At Turquoise Tortoise Gallery see jewelry by artists Larry Chavez, Kathleen Chavez and father and son Paul and Darren Livingston. All are gifted Diné artisans who will be featured in an April trunk show, but New Year's visitors can be the first to enjoy their work. Enjoy champagne and chocolates at both galleries to greet the New Year in style!
Lark Art invites you to their New Year's exhibit, "An Artistic Celebration of New Beginnings." Start 2012 with a toast to possibilities and enjoy the inspiring art several of their most popular artists have created to welcome in the New Year.  From an ostrich mom admiring her new chick to a baby rabbit exploring his new world, new beginnings abound.  Original, fun and fresh new works await your visit to Lark.
Tlaquepaque Arts & Crafts Village:
Andrea Smith Gallery- Special Andrea Smith Exhibition includes new paintings, sculptures and objects d' art. Smith will be exhibiting a new collection of art for the first time in four years. Four years ago Andrea suffered from two brain aneurysms and a hemorrhagic stroke. Doctors told her that if her art and physical functions were not back in 3 years, it will never come back, but low and behold 4 years later Smith is creating with an enthusiastic grin in satisfaction of proving the doctors wrong. Meet Andrea and see the beautiful work she's creating now, and over the last 30 years, Friday January 6 at the Andrea Smith Gallery from 5:00 – 8:00.
Mountain Trails Gallery in Tlaquepaque opens First Friday with New Ideas, New Sculpture, and New Year! Featuring new work in bronze by Susan Kliewer and Vic Payne, and new stone sculpture by Oreland C. Joe. Creativity abounds with these high ideation artists. Kliewer's personal connection to her Native American subjects, Payne's passion for the history of the American West, and Joe's Navajo and Ute heritage all imbue each of their works with honor, nobility, and humanness. Enjoy warm beverages, warm hospitality, and celebrate this New Year of Creativity! Upstairs, Suite A-201.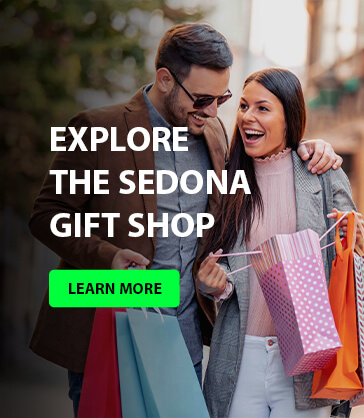 Rowe Fine Art Gallery Happy New Year from Rowe Fine Art Gallery! Gallery owners Ken and Monica Rowe are welcoming 2012 in the gallery's new location directly under Tlaquepaque's world famous bell tower. Join them for "New Year, New Location" on Jan. 6 from 5 to 8 p.m. Reacquaint yourself with art from the gallery's traditional and contemporary southwestern artists, and see work from Rowe Gallery's three newest artists: sculptor Kim Kori and jewelers Liam Herbert and Jennifer Inge. Wine and appetizers will be served. 928-282-8877.
Hillside Sedona:
James Ratliff Gallery – What is beautiful, interesting and lifts the spirit? Among the limitless possibilities are glorious sunsets and sunrises, remarkable individuals, a baby's eyes lighting with wordless joy, an intriguing book, a spring rain, magnificent music, and an artwork that touches the soul. James Ratliff Gallery is fortunate to represent a group of artists who bring the best of the best in a wide variety of media and styles. On Friday, January 6, 2012 James Ratliff Gallery will be lifting spirits by featuring fresh, new art by several gallery artists. You are cordially invited to JRG between 5-8 P.M. to enjoy an array of new art in a long established gallery…James Ratliff has been in the gallery business for 47 years!
Passion for Place Gallery- January need not be dark and foreboding! A collection of animal images at Passion for Place gallery will lighten and warm hearts on the First Friday art walk sponsored by the Sedona Gallery Association. Among never before seen images released at this event include a seal which just glided in on a Pacific wave only to find itself the subject of Greg Lawson's attention. The seal's reaction is surely unique! Also, see a tree climbing lion plus new giraffes and horses. Their avian collection will feature eagles, egrets, hawk, kestrel and puffin.  Greg will be in gallery from 5-8 PM.
Uptown Sedona:
Goldenstein Gallery in uptown Sedona kicks off the New Year with a mesmerizing exhibit, "Sizzle". It may be cold outside but the heat is up in the gallery as they feature gallery artists who are masters in the use of light and color.  This evocative show explores the diverse manner in which the "art" of illumination is used to captivate, awe and inspire us. Artists Karyl Bennett, David DeVary, Lynn Rae Lowe, Doug Adams and Marilyn Bos are among the artists whose luminous work will be featured in this unprecedented show.  Wine tasting and live music with Conductors of the Omnipresence on Friday evening.
Sedona Arts Center is proud to present a special exhibition by legendary artist "Joe Beeler – Cowboy, Artist, Legend" opening January 6, 2012. Join them for their First Friday opening wine reception, January 6 from 5 – 8pm for this memorable exhibit. Indulge in classic western art by Joe Beeler and other southwest collections that will inspire the cowboy or cowgirl within. Sedona Arts Center will also be presenting its "Fired and Wired" show in the Special Exhibition Gallery. Join themand take home the best of the best ceramics and paintings created in Dennis Ott's ceramic and Gretchen Lopez's painting classes. The "Fired & Wired" exhibit lasts only a few days, so don't miss it Friday (Jan 6) from 5-8pm and Saturday, Sunday (Jan 7,8) 10am-5pm.
1st Friday is an amazing event of fine talent, images and entertainment- one of Sedona's "things to see." The Sedona Trolley provides free transportation to venture from art gallery to art gallery. Please visit the Gallery Association website for more information and a map at www.sedonagalleryassociation.com, find them on Facebook at Sedona Gallery Association, or follow them on Twitter @SedonaGalleries.