Sedona AZ (February 16, 2017) – Beginning March 1st, 2017 Sedona Fire District will implement new burn season regulations.  These new regulations will not impact what is allowed to be burned only when those items are allowed to be burned.  Fire Marshal Jon Davis explains, "After fielding several calls from citizens and working with our dispatch center it became evident that it would benefit all parties if Sedona Fire District were to adopt burn season policies that were more similar to other fire departments in our region.  The new regulations really only impact burn days and times, not the materials that are allowed to be burned."
Beginning March 1st, the following changes will apply:
Burn permits shall be required for all Residential Open Burning, Bonfires, and Religious or Ceremonial fires.
All burn permits will expire on December 31st of the year issued
Spring burn season will be from March 1st through May 31st
Fall burn season will be September 1st through November 30th
Burn hours during both burn seasons will be from 0700 to 1500 daily
Burn permits are required for religious and ceremonial fires.
Burn permits are not required for recreational and warming fires.
Religious, ceremonial, recreational, or warming fires are allowed to be conducted outside of burn seasons and burn hours so long as a burn ban due to high fire danger or an air pollution emergency is not in place.
During periods of high fire danger or air pollution emergencies ALL BURNING SHALL BE PROHIBITED. During this time, issued permits shall not be activated and burning that does not require a permit (recreational and warming fires) shall not be allowed.
Residential open burning is defined as the burning of dry, readily combustible organic yard waste. 
It is never permissible to burn tires, industrial waste, construction waste, waste oil, petroleum treated materials, asphalt, automotive parts, garbage, food waste, dead animals, plastic or rubber products, or any material creating dense smoke or noxious odors.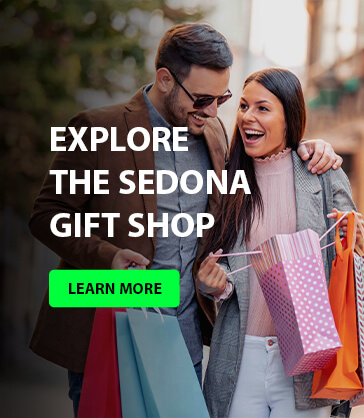 "It is very important to follow safe burning practices.  You may be held civilly or possibly even criminally liable for any fire that you start if that fire that causes damage or injury to another party" Davis reminds.
To follow safe burning practices:
Do not burn within 50 feet of structures
Clear a firebreak around fire pits and property lines
Have a water supply available that can reach all areas of the fire
All fires must be attended by a competent person at least 18 years of age
Completely extinguish all fires before the attendant leaves the area of the burn
Have a means of calling 911 at the location of the burn
For burn permit information contact the Sedona Fire District at 928-204-8934.