Peter Bogdanovich to Receive Lifetime Achievement Award
Sedona, AZ  (Dec. 14, 2011): Peter Bogdanovich, the son of immigrants who fled Nazi Germany and became an Academy Award-nominated director, will receive the Lifetime Achievement Award at the 18th annual Sedona International Film Festival, from Feb. 18-26.
The Festival will officially open with two of Bogdonavich's most important films: The Last Picture Show, which earned eight Oscar nominations in 1971, including for Best Director, and won two for Cloris Leachman (Best Supporting Actress) and Ben Johnson (Best Supporting Actor); and They All Laughed, a controversial film released in 1981 that was Audrey Hepburn's final starring role in a theatrically released motion picture and starred Dorothy Stratten, who was tragically murdered by her estranged husband before the film was released.
The Last Picture Show, which also starred then-unknowns Sybill Shepherd, Jeff Bridges and Ellen Burstyn, in addition to Leachman, was named to the National Film Registry in 1998 by the National Film Preservation Board of the Library of Congress, an honor awarded only to those films considered among the most culturally significant.
Bogdanovich, 72, will be recognized at a special awards ceremony on opening preview night, Saturday, Feb. 18 at the Sedona Performing Arts Center following The Last Picture Show, which will be screened that evening at 7 p.m. They All Laughed will be shown on Sunday, Feb. 19 at 7 p.m. followed by a Q&A discussion with Bogdanovich and Glenn Scarpelli, who also stars in the film.
"Peter Bogdanovich has had a remarkable impact on the film industry on many levels," said Sedona International Film Festival Executive Director Patrick Schweiss. "He is an iconic figure and we're thrilled to be able to recognize his contributions with the Lifetime Achievement Award.
Bogdanovich began his career as an actor in the 1950s and a film writer for Esquire magazine, writing definitive pieces about Humphrey Bogart, James Stewart, Jerry Lewis and John Ford, among others.
He followed up The Last Picture Show with What's Up Doc? (1972), a screwball comedy starring Barbra Streisand and Ryan O'Neal, and the critically praised Paper Moon (1973) that won O'Neal's 10-year-old daughter, Tatum, an Oscar as Best Supporting Actress. Other films by Bogdanovich include The Cat's Meow (2001), Mask (1985) for which Cher won Best Actress, and Noises Off (1992). He also directed a 3-hour ABC Special, The Mystery of Natalie Wood (2004), and a hard-hitting docudrama about disgraced baseball player Pete Rose, Hustle (2004). He also had a recurring acting role on the HBO series, The Sopranos, and has published more than a dozen books on various aspects of film and filmmaking.
Advance-sale passes for the weeklong Sedona International Film Festival and workshops are now available online with 20 percent discounts on most packages ordered before Dec. 31, 2011.
Workshops, which are open to the public, will be scheduled every morning from Tuesday through Saturday during Festival week when the 145 full-length features, shorts, documentaries, animated films, foreign films and student films will be scheduled.
Among the early highlights of this year's Festival will be an appearance by Kevin Clash, the puppeteer featured in the documentary, Being Elmo, which won the Special Jury Prize for Documentary at the 2011 Sundance Film Festival. The film is narrated by Whoopi Goldberg
Among other highlights: Turner Classic Movies host Robert Osborne returns with his favorite classic films; Academy Award-winning producer, artist and costume designer Kathleen Glynn (Bowling for Columbine, Farenheit 911) will moderate and host this year's workshops, one of which, "Composing Music for Film," will be led by Oscar-winning lyricist and five-time nominee Don Black (Born Free); Oscar-winning screenwriter Robert Moresco (Crash) will be in town as will actress Lea Thompson.
This year, a special midweek jazz concert in partnership with the Arizona Music Festival will feature the renowned Brubeck Brothers and the screening of the new biographical film, In Good Time, The Piano Jazz of Marian McPartland on Wednesday, Feb. 22 at the Sedona High School Performing Arts Center.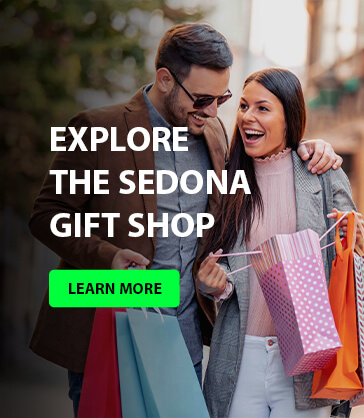 Priority Platinum and Gold Passes and 10 and 20-ticket packages are on sale now. Priority Pass holders are the first to be able to select tickets to the individual films as well as other benefits.
Platinum Passes are $600 before Dec. 31 and $750 after that date. Sedona Film Festival members pay $570 for advanced purchase. Platinum Passes include priority tickets and seating, access to the Filmmaker/VIP Lounge and all receptions, parties and the Awards Ceremony on Sunday, Feb. 26.
Gold Priority Passes are $340 before Dec. 31 and $425 after. Members pay $323 in advance. Gold Passes include priority tickets and seating to all films.
Ticket packages are $190 in advance for the 20-ticket package, $200 after Dec. 31 and members pay $180. The 10-ticket package is $95 in advance, $100 after Dec. 31 and members pay $90 in advance. Full-time students can get the 10-ticket package for $80.
Packages, other than for full-time students, can be purchased online at www.sedonafilmfestival.com or through the Festival Box office at (928) 282-1177. Student packages must be purchased through the Box Office and student ID's are required.
Individual film tickets will go on sale in February.
For more information, visit www.sedonafilmfestival.com.
Contact:
Steve Carr, The Kur Carr Group, Inc.
(602) 317-3040; scarr@fastq.com