Film explores social stigmatization young men face in ballet; community discussion follows
Sedona AZ (January 1, 2020) – The Sedona International Film Festival is proud to partner with Unify Sedona: A Rainbow Alliance and PFLAG Sedona/Verde Valley to present the premiere of "Danseur" on Sunday, Jan. 12 at 4 p.m. at the Mary D. Fisher Theatre.
Come early for a pre-film reception hosted by Unify Sedona, and stay after the film for a Q&A and conversation with Joseph "Skip" Cavanaugh, a former dancer with Ballet Arizona.
"Danseur" is the award-winning documentary that addresses exactly what it is like to be a boy in ballet. Told through the first-person accounts of nearly two-dozen Danseurs, it tells the sometimes gut-wrenching stories of what it like to be gender stereotyped, bullied and outcast in pursuit of your dreams.
Enter any dance studio in the United States and the classes will be brimming with little bunheads dreaming of crossing the stage at Lincoln Center. But you will be hard pressed to find a single boy among them. "Danseur" explores why in a country that strives for gender equality, where young women are encouraged to cross the gender barrier and participate in male-dominated fields, especially by their parents, does this disparity exist? Why is it more socially acceptable for parents (fathers in particular) to encourage their sons to participate in all other physical pursuits (ie: sports, fitness) but not the ballet? A recent survey revealed that nearly 96% of male ballet dancers stated that they faced physical or verbal attacks because of dance.
"I never wanted to stop dancing, I just wanted the bullying to stop," says American Ballet Theatre corps member Patrick Frenette. His words shed light not only on the prevalence of harassment boys endure from peers outside the studio, but also their passion and determination to keep dancing in spite of it.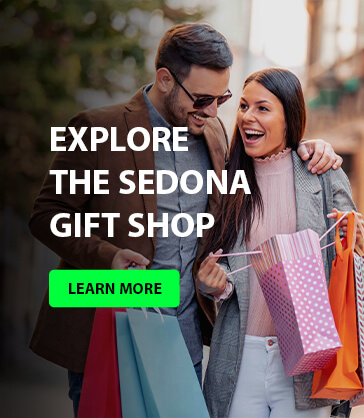 "Danseur" features interviews with ballet students, teachers and directors, as well as professional dancers like James Whiteside, John Lam, Derek Dunn and Harper Watters.
The documentary is the brainchild of director Scott Gormley. "I have a son who is a dancer, so I watched what he went through," he said. "I thought, is this typical?" After doing some research and talking to other parents and dancers, he realized that cruel and relentless teasing, along with social isolation and disapproval from peers and adults, was all too common. "It just felt like a message that had to be broadcast. My goal with the film is to educate people about the subject and hopefully start some conversations about what young men face when they choose to dance."
This special Sedona premiere of "Danseur" is co-presented by Unify Sedona: A Rainbow Alliance and PFLAG Sedona/Verde Valley and made possible by a grant from The Center for LGBTQ Philanthropy at the Arizona Community Foundation. There will be a community discussion and Q&A with Joseph "Skip" Cavanaugh, a former dancer with Ballet Arizona, following the screening. You are invited to come early for a pre-film reception in the theatre courtyard.
"Danseur" will show at the Mary D. Fisher Theatre on Sunday, Jan. 12 at 4 p.m. Tickets are $12, or $9 for Film Festival members. For tickets and more information, please call 928-282-1177. Both the theatre and film festival office are located at 2030 W. Hwy. 89A, in West Sedona. For more information, visit: www.SedonaFilmFestival.org.