Lifetime Achievement Award will be presented to award-winning director; Retrospect will feature 'On Golden Pond', 'The Cowboys' and 'The Rose'
Sedona AZ (September 3, 2015) – The Sedona International Film Festival will honor Academy Award-nominated director Mark Rydell and bestow a Lifetime Achievement Award upon him on Sept. 11 and 12. The renowned director and actor will be in Sedona in person to accept his award and host screenings of three of his award-winning films: On Golden Pond, The Cowboys, and The Rose.  He will also host a Q&A discussion after each of the three films — all of which will be presented at the festival's Mary D. Fisher Theatre.
The film festival is honored to bring him to Sedona and present this prestigious award to him for his lifetime of work on the big screen — both in front of and behind the camera.
"On Golden Pond" (starring Henry Fonda, Katherine Hepburn and Jane Fonda) will show Friday, Sept. 11 at 4 p.m.; "The Cowboys" (starring John Wayne) will show on Saturday, Sept. 12 at 4 p.m.; and "The Rose" (starring Bette Midler) will show on Saturday, Sept. 12 at 7 p.m.
Rydell is an American actor, film director and producer. He has directed many Academy Award-nominated films including "The Fox" (1967), "The Reivers" (1969), "Cinderella Liberty" (1973), "The Rose" (1979), "The River" (1984) and "For the Boys" (1991). He was nominated for an Academy Award for Best Director for "On Golden Pond" (1981). In addition, he directed the TV movie "The Crime of the Century" (1996), which starred Isabella Rossellini and Stephen Rea. In 2006, Rydell directed the movie "Even Money" which starred Kim Basinger, Forest Whitaker, and Danny DeVito.
Rydell was also director of the TV bio-pic "James Dean" (2001), which earned actor James Franco a Golden Globe award. Rydell also acted in the movie, playing Jack L. Warner (head of Warner Bros).
In 2009, Rydell, working with actor Martin Landau and screenwriter/playwright Lyle Kessler, produced an education seminar, The Total Picture Seminar, a two-day event covering the disciplines of acting, directing, and writing for film. The three have worked together as a team for many decades at The Actors Studio teaching and coaching professional actors, writers, and directors. In 2010, Rydell joined the Advisory Board of Openfilm, an online video sharing site created to help aspiring independent filmmakers.
On Golden Pond
Friday, Sept. 11 at 4 p.m.
"On Golden Pond" won three Academy Awards for Best Actor (Henry Fonda), Best Actress (Katharine Hepburn) and Best Screenplay (Ernest Thompson). It also garnered a Best Director Oscar nomination for Mark Rydell, as well as six additional Academy Award nominations, including Best Picture. The film also received three Golden Globe Awards, including Best Picture – Drama.
The loons are back again on Golden Pond and so are Norman Thayer (Henry Fonda), a retired professor, and Ethel (Katharine Hepburn) who have had a summer cottage there since early in their marriage. This summer their daughter Chelsea (Jane Fonda) — whom they haven't seen for years — feels she must be there for Norman's birthday. She and her fiance are on their way to Europe the next day but will be back in a couple of weeks to pick up the fiance's son. When she returns, Chelsea is married and her stepson has the relationship with her father that she always wanted. Chelsea attempts to repair the long-strained relationship with her aging father before it's too late. Will father and daughter be able to communicate at last?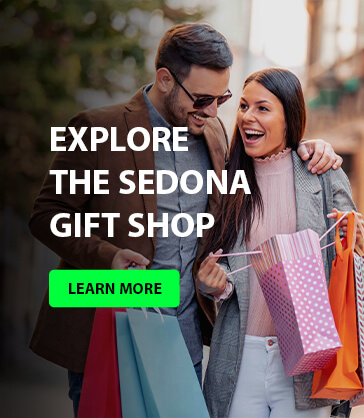 The Cowboys
Saturday, Sept. 12 at 4 p.m.
Academy Award-winner John Wayne stars alongside Bruce Dern, Roscoe Lee Browne and Colleen Dewhurst in the 1972 western "The Cowboys", directed by Mark Rydell.
A grizzled veteran rancher, Wil Andersen (John Wayne) is almost ready to embark on a big cattle drive when his crew abruptly quits to join in a gold rush. Left with no alternative, Anderson enlists the help of a group of local schoolboys. Training the youngsters to be cowboys, Andersen manages to get the drive underway, but their long journey is placed in jeopardy when the devious bandit Long Hair (Bruce Dern) sets his sights on stealing the herd.
The Rose
Saturday, Sept. 12 at 7 p.m.
"The Rose" was nominated for four Academy Awards including Best Actress (Bette Midler), Best Supporting Actor (Frederic Forrest), Best Sound and Best Film Editing at the 1980 Oscars. It also won three Golden Globe Awards, including Best Picture Musical/Comedy, Best New Female Star for Bette Midler and Best Original Song for the title music.
Rose (Bette Midler) is a passionate 1960s rock star who pours herself into every performance despite her demanding manager, Rudge (Alan Bates), who encourages her to tour excessively. While singing is her greatest love, the rock 'n' roll lifestyle takes its toll as Rose succumbs to drug and alcohol abuse. Only Rose's kind-hearted boyfriend, Dyer (Frederic Forrest), tries to save her from falling victim to her own success in this drama loosely based on the life of Janis Joplin.
Mark Rydell will appear in person for all three films and will host Q&A discussions following each screening.
Tickets for each film are $12, or $9 for Film Festival members. For tickets and more information, please call 928-282-1177. Both the theatre and film festival office are located at 2030 W. Hwy. 89A, in West Sedona. For more information, visit: www.SedonaFilmFestival.org.