Joan Collins To Receive Lifetime Achievement Award
Sedona AZ (January 29, 2013) – The 26 film screeners who reviewed nearly 1,000 films for the 19th annual Sedona International Film Festival, Feb. 23 to March 3, have selected the final 159 for the week-long event.
Films this year in the documentary, feature and short film categories cover a range of subjects from Last Will. & Testament about William Shakespeare to Avenue Rats Lost Downtown, a documentary about homeless kids in Seattle to A Virus Called Fear which focuses on how fear controls us to even a short list of films for fans of the macabre.
"People who come to the Festival with an independent film spirit and expectation will be very pleased," said Sagan Lewis, who chairs the selection committee. "Every film we've chosen has a special quality about it, whether it's in the message, the theme, cinematography, acting or directing, we believe it will be obvious why the film was chosen."
Among the changes this year is a larger number of short films that the committee matched up with the larger and longer films.
"There were many short films that we felt were important to show," Lewis explained. "We try to match the short films thematically with the larger films and this year we had a great number that afforded us that opportunity. There were dozens of films that were perfect matches."
The lineup also includes a number of films with Arizona connections, among them five films from the Sedona Film School (formerly the Zaki Gordon Institute) ranging from Avenue Rats Lost Downtown to the comedy Dinner with Alex and Kate to Dead West about zombies and cowboys.
Other Arizona connections include Orchestrating Community, a film about the Flagstaff City Orchestra and Vectors of Autism, the fascinating story of a Cornville resident Laura Nagle's 57-year journey with Asperger's Syndrome.
In between is a Family Series of movies including the Disney classic, Mary Poppins; an Australian award-winning film, Red Dog, a true story; and even Bones Brigade, "the best movie ever made about skateboarding," Lewis said. Mary Poppins' choreographer Dee Dee Wood will be in Sedona for the film and to make presentations to schools in the community.
British actress Joan Collins, perhaps best known as Alexis Carrington in the popular 1980s television show Dynasty, Collins' career spans more than 60 years in film, television and stage. She made her Hollywood debut in Howard Hawks' Land of the Pharaohs in 1955 and appeared in Island in the Sun in 1957.
Collins has selected Rally Round the Flag, Boys! with Paul Newman and Joanne Woodward, and Decadence for screening.
Festival passes and ticket packages are now available online at www.sedonafilmfestival.org. Films will run all day beginning Tuesday, Feb. 26 on four screens at Sedona Harkins 6, 2081 W. State Route 89A; the Mary D. Fisher Theater, 2030 W. State Route 89A, and the Sedona Performing Arts Center at Sedona Red Rock High School, 995 Upper Red Rock Loop Road.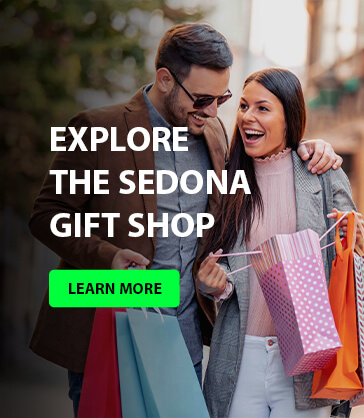 Workshops and panel discussions featuring a wide range of topics for filmmakers and film lovers organized by Academy Award-winning producer and Sedona Film Festival board member Kathleen Glynn (Bowling for Columbine, Fahrenheit 911) include Screenwriting, Young Filmmakers – Getting Started, Art Into Activism and Women in Film. Roundtables also will be conducted on topics including producing, directing, financing and marketing independent films as well as on sustainability and the roles of filmmakers and artists in social change and activism.
The full list of presenters and panelists will be announced in late January. Workshops and panel discussions are free and open to the public.
The Festival's schedule of special events includes an opening-night concert (Saturday, Feb. 23) with 3-time Grammy winner Keb Mo at the Sedona Performing Arts Center at Sedona Red Rock High School; the kick-off to the Sedona Green Series and World Cinema Series (Sunday, Feb. 24) and Oscars on the Rocks (Feb. 24), a live viewing of the Academy Awards ceremony from Hollywood; the Premiere Night Party at Reds (Tuesday, Feb. 26) at the Sedona Rouge; the Sedona Green Sustainable Roundtable (Saturday, March 2) and the premiere of "Awakening World" with special guest honoree Marianne Williamson (Friday, March 1) at the Sedona Performing Arts Center, and the Awards Celebration Brunch (Sunday, March 3) at the Poco Diablo Resort.
Priority Platinum and Gold Passes and 10 and 20-ticket packages are on sale. Priority Pass holders are the first to be able to select tickets to the individual films as well as other benefits including being first to be admitted into the theater for screenings.
Platinum All-Access Passes are $900; Gold Priority Passes are $475; 20-ticket packages are $200, and 10-ticket packages are $100. Full-time students can get the 10-ticket package for $80.
Priority Pass holders will be able to select the films they want to see beginning at 10 a.m. on Feb. 4. 10 and 20-ticket pass holders can select films beginning at 10 a.m. on Feb. 11. Individual film tickets go on sale to the general public on Feb. 18, 10 a.m.
Sedona International Film Festival memberships also are available beginning at $65 for a basic membership. Family memberships for up to four family members living in the same household are $130. Additional membership packages include Cinematographer ($275), Screenwriter ($550), Producer ($1,200), Auteur Society ($5,000) and Legacy ($10,000). Benefits are commensurate with membership-fee levels. Full information is available on the website.
Packages, other than for full-time students, can be purchased online at www.sedonafilmfestival.org or through the Festival Box office at (928) 282-1177. Student packages must be purchased through the Box Office and student ID's are required.
For more information, visit www.sedonafilmfestival.org.