Critically-acclaimed, audience sensations premiere at the Fisher Theatre
Sedona AZ (March 17, 2016) – The Sedona International Film Festival is proud to present the Northern Arizona premieres of "Youth" (featuring an all-star, award-winning ensemble cast) and "Aferim!" (the best-reviewed film of the season) showing March 25-30 at the Mary D. Fisher Theatre.
YOUTH
"Youth" features a stellar, all-star ensemble cast including Michael Caine, Harvey Keitel, Jane Fonda, Rachel Weisz and Paul Dano. The film was nominated for an Academy Award for Best Original Song and for two Golden Globe Awards: Best Supporting Actress for Jane Fonda and Best Original Song.
From Paolo Sorrentino — the internationally renowned writer and director of Italy's Oscar-winning foreign language film "The Great Beauty" — comes "Youth".  Starring Michael Caine as Fred and Harvey Keitel as Mick, "Youth" explores the lifelong bond between two friends vacationing in a luxury Swiss Alps lodge as they ponder retirement. While Fred has no plans to resume his musical career despite the urging of his loving daughter Lena, Mick is intent on finishing a screenplay in what may be his last important film for his muse Brenda.
Set against a sprawling landscape of unforgettable sights and intoxicating music, "Youth" asks if our most important and transformative experiences can come at any time — even late — in life.
Critics are raving about "Youth". "Every performance from the outstanding ensemble cast rings true. Even the supporting players are superb!" raves Sandy Cohen from the Associated Press. "A total winner! Funny, philosophical and moving!" says Steven Zeitchik from the Los Angeles Times. " 'Youth' is superior cinema! Ardent and artful, hypnotic and haunting," says Peter Travers from Rolling Stone.
"Youth" will be shown at the Mary D. Fisher Theatre March 25-30. Showtimes will be 4 p.m. on Friday and Saturday, March 25 and 26; and 7 p.m. on Monday, Tuesday and Wednesday, March 28, 29 and 30.
AFERIM!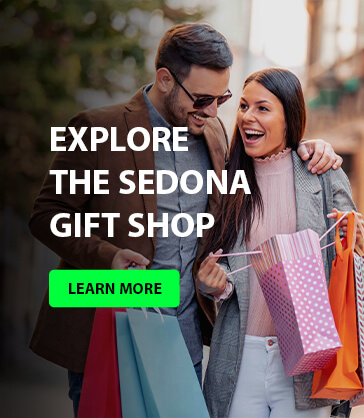 "Afferim!" is the best-reviewed film of the season by critics and audiences alike, garnering a 100% Fresh rating from critics on RottenTomatoes.com.
"Brilliant…Sublime!" — A.O. Scott, The New York Times
"Wildly, bitterly funny…Remarkable!" — Robert Horton, Film Comment
"Hugely entertaining…One of the best movies I've seen in a long time…I would not be surprised if this showed up on my best 10 list when we get to the end of the year." — David Sterritt, Films in Focus
"You've never seen a period movie quite like Aferim!" — Eric Kohn, indiewire
Eastern Europe, 1835. Two riders cross a barren landscape in the middle of Wallachia. They are the gendarme Costandin and his son. Together they are searching for a gypsy slave who has run away from his nobleman master and is suspected of having an affair with the noble's wife.
While the unflappable Costandin comments on every situation with a cheery aphorism, his son takes a more contemplative view of the world. On their odyssey they encounter people of different nationalities and beliefs: Turks and Russians, Christians and Jews, Romanians and Hungarians. Each harbors prejudices against the others which have been passed down from generation to generation. And even when the slave Carfin is found, the adventure is far from over.
"Aferim!" will be shown at the Mary D. Fisher Theatre March 25-30. Showtimes will be 7 p.m. on Friday and Saturday, March 25 and 26; and 4 p.m. on Tuesday and Wednesday, March 29 and 30.
Tickets are $12, or $9 for Film Festival members. For tickets and more information, please call 928-282-1177. Both the theatre and film festival office are located at 2030 W. Hwy. 89A, in West Sedona. For more information, visit: www.SedonaFilmFestival.org.