Director and star of the film will be in Sedona at premiere event at Mary D. Fisher Theatre
Sedona AZ (July 20, 2016) – The Sedona International Film Festival is proud to present a special premiere of "Welcome to the Men's Group" showing one day only: Monday, Aug. 1 at 4 and 7 p.m. at the Mary D. Fisher Theatre. The film's writer/director/producer and star, Joseph Culp, will be in Sedona to host the premiere and conduct a Q&A discussion after each of the screenings.
In "Welcome to the Men's Group", an odd-ball men's support group descends into chaos when one member appears headed for a breakdown and long-standing conflicts threaten the trust between the men.   
When stressed out corporate attorney, Larry, wakes one Sunday morning to find his severely depressed wife missing, he's in no mood to host a monthly "Men's Group" at his newly built upscale home. 
But that doesn't stop the oddball "band of brothers" from descending on his new house for their ritual breakfast and unique brand of male bonding.  One Sunday a month, these eight men refrain from beer and football to sit in a circle where they share their personal issues and ask for support.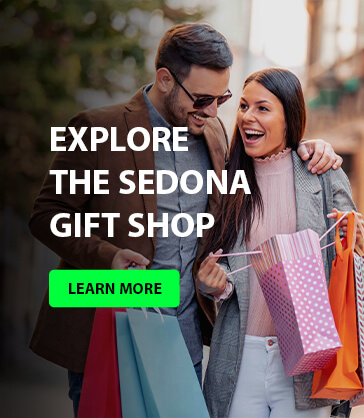 On this day, though, things do not go as planned. Against their best efforts to maintain a civilized therapeutic forum, the group descends into chaos, as long-standing conflicts and secrets come to the surface.
"Welcome to the Men's Group" delves frankly into themes of male identity, competition, sexuality, and grief.
The writer/director/producer and one of the stars of the film, Joseph Culp, will be in Sedona to host the film screenings and Q&A discussions.
Son of late iconic actor Robert Culp, Joseph has been working in theatre, film and television since 1982.  He was notably was seen by television audiences as Archie Whitman, the Depression-era father of Don Draper in the hit series "Mad Men".  He is the first actor to ever play Marvel super-villain Doctor Doom in "The Fantastic Four". As an actor and filmmaker he won international critical acclaim for his performance as the starving writer in the award-winning film "Hunger", an adaptation of Nobel winner Knut Hamsun's 1890 existentialist masterpiece, which he also produced. 
In addition to acting and filmmaking, Joseph is the artistic director of the Los Angeles-based Walking Theatre Group (since 1992). He is the co-founder of the Walking-In-Your-Shoes Body/Mind Process, widely used by therapists, life coaches and creative artists throughout the world.  He is a Drama-Logue and SAG Award recipient.
"Welcome to the Men's Group" will show at the Mary D. Fisher Theatre on Monday, Aug. 1 at 4 and 7 p.m. with a Q&A after each show. Tickets are $12, or $9 for Film Festival members. For tickets and more information, please call 928-282-1177. Both the theatre and film festival office are located at 2030 W. Hwy. 89A, in West Sedona. For more information, visit: www.SedonaFilmFestival.org.