Filmmakers and the subject of the film to attend special premiere event at Fisher Theatre
Sedona AZ (June 7, 2016) – The Sedona International Film Festival is proud to present a special premiere event with filmmakers and special guests: "The Marshall Plan: Solving America's Health Crisis" showing one day only: Tuesday, June 14 at 4 and 7 p.m. at the Mary D. Fisher Theatre.
This special premiere will include Q&A discussions with the subjects of the film — Texas Mayor Edward Smith and his wife Amanda — and the filmmakers Caroline Hoffman (director and co-producer) and Roland Boeni (executive producer) who are coming in from Zurich Switzerland for this event. The Sedona premiere kicks off a United States tour of the film.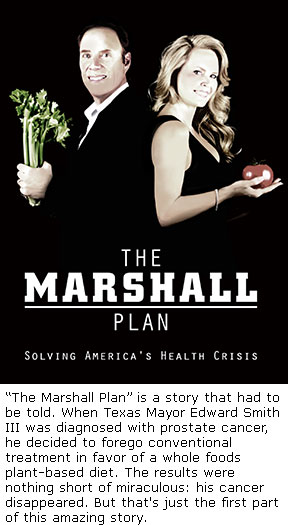 "The Marshall Plan" is a story that had to be told. When Texas Mayor Edward Smith III was diagnosed with prostate cancer, he decided to forego conventional treatment in favor of a whole foods plant-based diet. The results were nothing short of miraculous: his cancer disappeared.
But that's just the first part of this amazing story. After his recovery, Mayor Smith and his wife Amanda embarked on a mission to help their town and community adopt a healthier lifestyle based on plant foods.
The transformation wasn't without obstacles and challenges. But Ed and Amanda persevered to achieve results that would make a big difference in other people's lives. Soon a growing number of citizens were on the bandwagon dropping their meat and dairy based past for a plant-based lifestyle. The results were off the charts.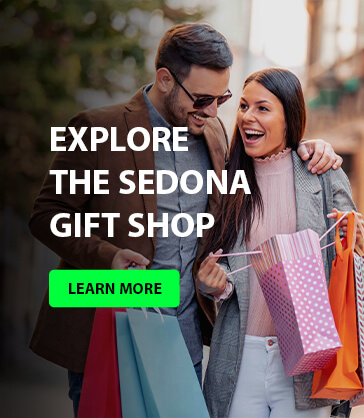 The amazing thing is that the citizens of Marshall did this all by choosing foods that worked with their bodies to create health instead of just continually treating the symptoms with a never ending stream of more and more drugs. They are living proof that most of today's chronic diseases can be prevented — and some even reversed — without using any drugs.
People have been conditioned to believe that as we age, being reliant on prescription drugs and medical treatments is normal. Well, it's not normal. The stories of Marshall's residents are combined with interviews from expert doctors, researchers in the field of nutrition, and professional athletes.
"The Marshall Plan" will with no doubt help redefine what is considered healthy. But above all, the movie carries a truly inspiring message: We all can take our health in our own hands by making choices that have a profound impact on our own health. If changes this big are possible in the heart of Texas cattle country, they are possible everywhere!
"The Marshall Plan" is a documentary that empowers people with the knowledge to change their lives from sickness to health.
Edward and Amanda Smith will be here in Sedona along with filmmakers Caroline Hoffman and Roland Boeni to host the film premiere and conduct Q&A sessions after both screenings.
"The Marshall Plan" will show at the Mary D. Fisher Theatre on Tuesday, June 14 at 4 and 7 p.m. Tickets are $12, or $9 for Film Festival members. For tickets and more information, please call 928-282-1177. Both the theatre and film festival office are located at 2030 W. Hwy. 89A, in West Sedona. For more information, visit: www.SedonaFilmFestival.org.