New acclaimed independent films premiere at the Mary D. Fisher Theatre
Sedona AZ (September 4, 2015) – The Sedona International Film Festival is proud to present the Northern Arizona premieres of two critically-acclaimed new films: "Southpaw" (starring Oscar-nominee Jake Gyllenhaal and Rachel McAdams) and "Unity" (featuring an unprecedented 100 celebrity narrators) showing Sept. 11-16 at the Mary D. Fisher Theatre.
SOUTHPAW
From acclaimed director Antoine Fuqua ("Training Day") and screenwriter Kurt Sutter ("Sons of Anarchy"), "Southpaw" tells the riveting story of Billy "The Great" Hope, reigning Light Heavyweight Boxing Champion of the World (Academy Award-nominee Jake Gyllenhaal).
Billy Hope seemingly has it all with an impressive career, a beautiful and loving wife (Rachel McAdams), an adorable daughter (Oona Laurence) and a lavish lifestyle. When tragedy strikes and his lifelong manager and friend leaves him behind, Hope hits rock bottom and turns to an unlikely savior at a run-down local gym: Tick Willis (Academy Award-winner Forest Whitaker), a retired fighter and trainer to the city's toughest amateur boxers.
With his future riding on Tick's guidance and tenacity, Billy enters the hardest battle of his life as he struggles with redemption and to win back the trust of those he loves.
"One of the best movies of the year!" — San Francisco Chronicle
"Triumphant! Undeniably exciting!" — Vanity Fair
"Powerful!" — Peter Travers, Rolling Stone
"It explodes with vitality!" — Rex Reed
"Southpaw" will be shown at the Mary D. Fisher Theatre Sept. 11-16. Showtimes will be 7 p.m. on Friday, Sunday and Monday, Sept. 11, 12 and 14; and 4 p.m. on Tuesday and Wednesday, Sept. 15 and 16.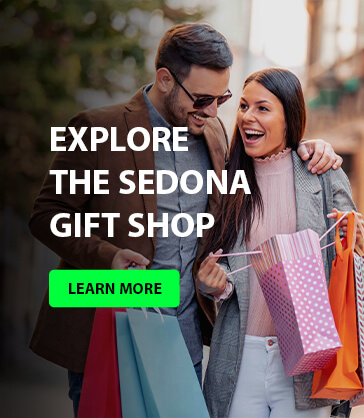 UNITY
"Unity" is a new, award-winning film featuring an unprecedented cast of 100 celebrity narrators.
Seven years in the making, "Unity" explores humanity's impact on the world and our opportunity for transformation. Presented in chapters, the film takes an in‐depth look at what it means to be human, exploring themes of love, tragedy and, ultimately, hope. Coupled with stunning cinematography, "Unity" is a singular and unforgettable experience. The film explores the interconnectivity of all life on Earth and our responsibility to do better.
With a cast of 100 voices all speaking as one voice, "Unity" is a genuine cinematic experience unlike any other.
Celebrities lending their voices to this powerful film include Aaron Paul, Adam Levine, Adrian Grenier, Alison Eastwood, Amanda Seyfried, Amy Smart, Anjelica Huston, Anton Yelchin, Arian Foster, Arlene Martel, Balthazar Getty, Ben Kingsley, Ben Whishaw, Beth Hart, Brandon Boyd, Caroline Goodall, Carrie‐Anne Moss, Casey Affleck, Catherine Tate, Claire Forlani, Cloris Leachman, Common, Damien Mander, David Copperfield, David DeLuise, David LaChapelle, Deepak Chopra, Dianna Agron, Dr. Dre, Edward James Olmos, Ellen Burstyn, Ellen DeGeneres, Emily Deschanel, Eve Best, Famke Janssen, Freida Pinto, Geoffrey Rush, Gregory Colbert, Helen Mirren, Isabel Lucas, January Jones, Jason Mraz, Jeff Goldblum, Jennifer Aniston, Jennifer Tilly, Jesse Carmichael, Jessica Chastain, Joaquin Phoenix, Joe Perry, Joel Edgerton, John Paul DeJoria, Jorja Fox, Julia Ormond, Kathy Freston, Kevin Spacey, Kristen Bell, Kristen Wiig, Larenz Tate, Leighton Meester, Lena Headey, Liev Schreiber, Maggie Grace, Maggie Q, Malin Akerman, Marcia Gay Harden, Marianne Williamson, Mariel Hemmingway, Marion Cotillard, Mark Strong, Martin Sheen, Matthew Modine, Matthieu Ricard, Michael Beckwith, Michael Gambon, Michelle Rodriguez, Minnie Driver, Missy Higgins, Moby, Nestor Serrano, Olivia Munn, Olivia Wilde, Pamela Anderson, Paul Watson, Persia White, Phil Donahue, Portia de Rossi, Rick Allen, Rose Byrne, Russell Simmons, Rutger Hauer, Ryan O'Neal, Sam Simon, Selena Gomez, Shaun Toub, Susan Sarandon, Tim McIlrath, Tom Hiddleston, Tony Hawk, Tony Kanal and Zoe Saldana.
"The title 'Unity' signifies the intention of the content. It's not so much to entertain, like a pasttime, but rather turn something 'on' inside you that has been suppressed or forgotten by the mask that society or tradition puts upon us," said Shaun Monson, director. "But more than that the film also helps relate us to the mystery of existence, to all of existence, which we are merely a part. And as such it demonstrates an interesting power for a film, which not only engages but has a transforming effect on the consciousness of humankind."
"Unity" will be shown at the Mary D. Fisher Theatre Sept. 12-16. Showtimes will be 1 p.m. on Saturday, Sept. 12; 5 p.m. on Sunday, Sept. 13; 4 p.m. on Monday, Sept. 14; and 7 p.m. on Tuesday and Wednesday, Sept. 15 and 16.   
Tickets are $12, or $9 for Film Festival members. For tickets and more information, please call 928-282-1177. Both the theatre and film festival office are located at 2030 W. Hwy. 89A, in West Sedona. For more information, visit: www.SedonaFilmFestival.org.